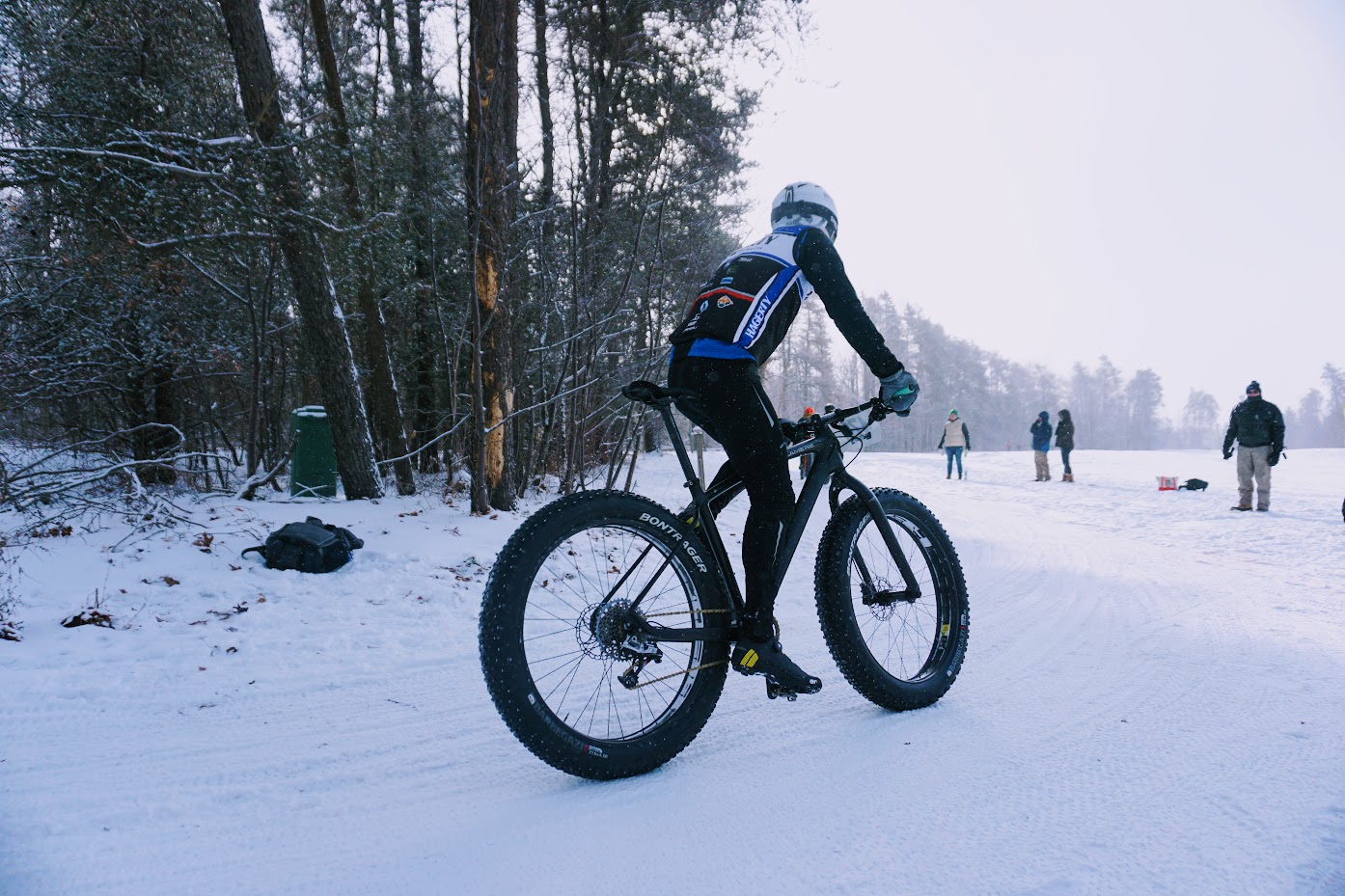 Learn how to up your winter gear storage game to keep everything organized and ready to ride or ski! We've put together a list of some of the most common fat bike, downhill skiing, and cross-country skiing gear you'll need to store while also keeping it easy to grab and go!
These winter gear storage ideas will help tidy your garage, mudroom, or anywhere you keep your winter sports gear.
Storing Your Fat Bike
Fat bikes require more thought that traditional bikes due to their wider tires and, if you have an old steel Pugsley, their considerable weight. Fat bike also need to be easy to grab to make the most of ideal winter fat biking trail conditions. That's why we've picked the following three stands and mounts as our favorite options.
Display Stand. Grab and get going! The Display Stand is especially nice for heavily fat bikes that would otherwise need to be lifted and hung. Keep your bike on the ground with this study and stylish stainless steel stand designed to give any bike a study perch.
Fat Wheelie. Need to keep the garage floor clear? No problem. The Fat Wheelie is designed to hold up to a 5" tire easily. That also means you're able to use this hook for any narrower width, including your mountain bike and road bike. The mount hooks into our Wall Rail system to securely store a fat bike or anything else with two wheels.
The Vertical Bike Storage Package. The bike is horizontal, but the sky (well, ceiling) is the limit for your cycling storage options. This is a great option for storing fat bikes because it limits how much lifting is need and ensures that any snow melt or ice doesn't end up on the frame or drivetrain.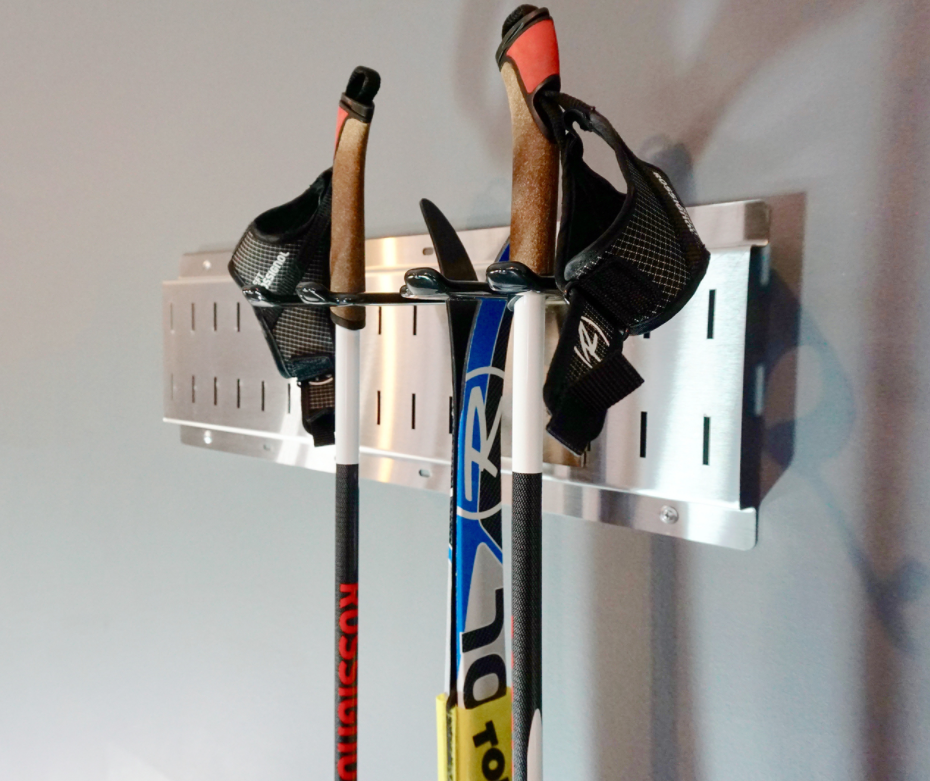 Storing Your Skis
Need a quick and convenient place to store your downhill or cross-country skis? Here's your best bet!
The Gondola. It just doesn't get any simpler. The Gondola is designed to store one set of skis and poles vertically. Install the mount with a section of our Wall Rail and add as many Gondolas as you need to fit all your planks in one spot. No heavy overstuffed ski bags or leaning skis against the wall. This keeps everything neat all winter long!
Storing All of Your Winter Gear, Including Your Boots!
The sprawl and spread of hastily discarded winter clothing is the bane of any winter athlete and certainly any entry way. Give everything a place to hang and avoid the cold soggy clutter of post-ski boots.
Kit Keeper. For fat bikers, the Kit Keeper perfect for perching your helmet, glasses or goggles, boots, and maybe a neck gaiter or hat in one spot. It's a fixture in our garages!
Shoe Rack. We aren't exaggerating when we say that this is one of the best year-round products we make. Stop tripping over dripping wet boots and shoes all winter, plus keep all of your mountain bike, road bike, and other shoes organized and off the ground! Make sure you get a couple of ranks to hold all of your frozen (and melting) footwear.
Winter Sports Storage with up.bike
More than just fair-weather riders, we're proud to help winter athletes keep their gear organized so they can spend more time in the snow. Contact up.bike for help putting together the perfect winter gear storage package for your space and your needs!