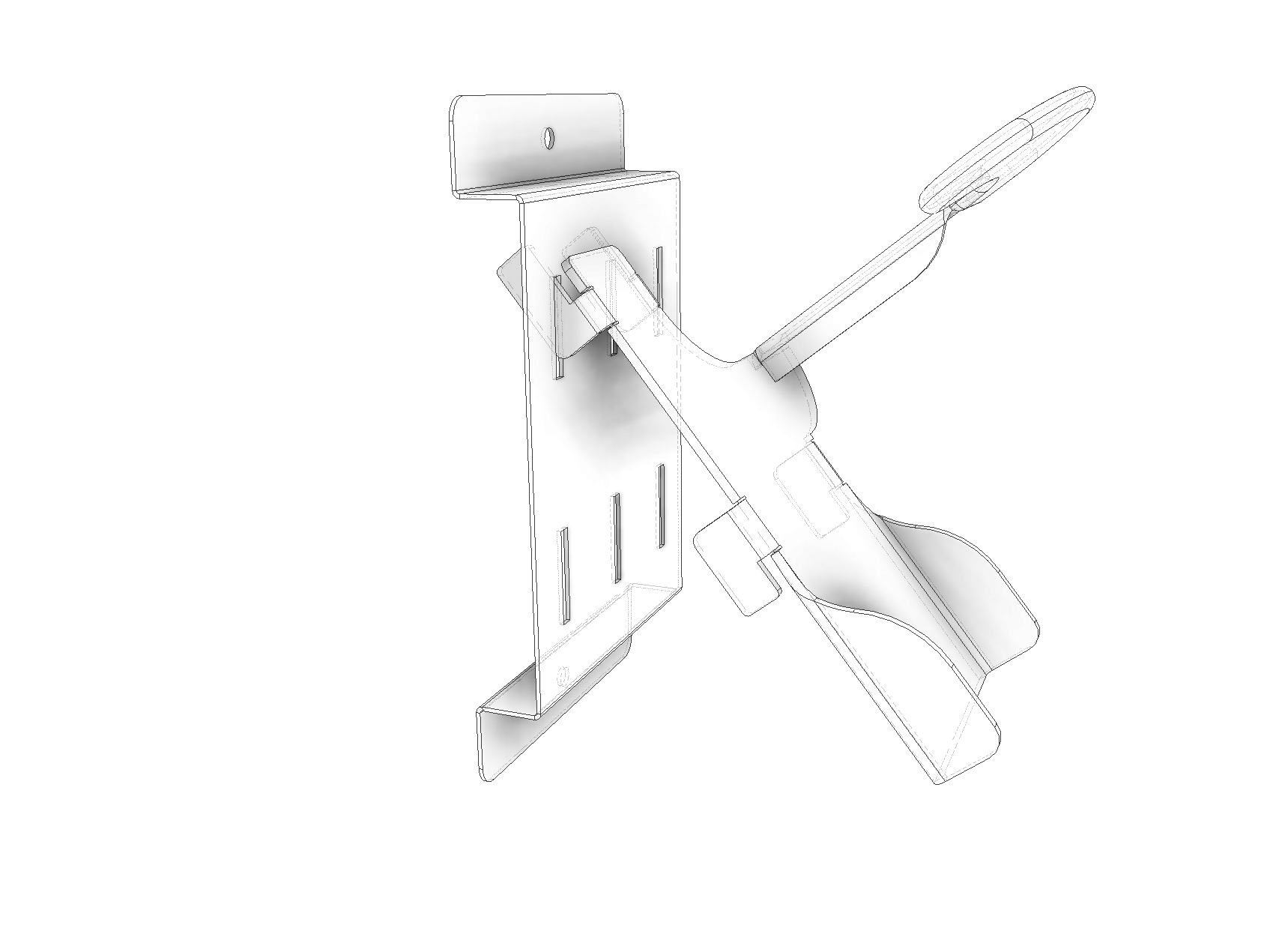 Tilt the accessory up and slide the top teeth in to the top row of slots.
The top "teeth" are longer than the bottom teeth, and need to be inserted first.
Tilt the attachment down and slide the bottom teeth in to the bottom row of slots.
The attachment should sit flush against the wall rail.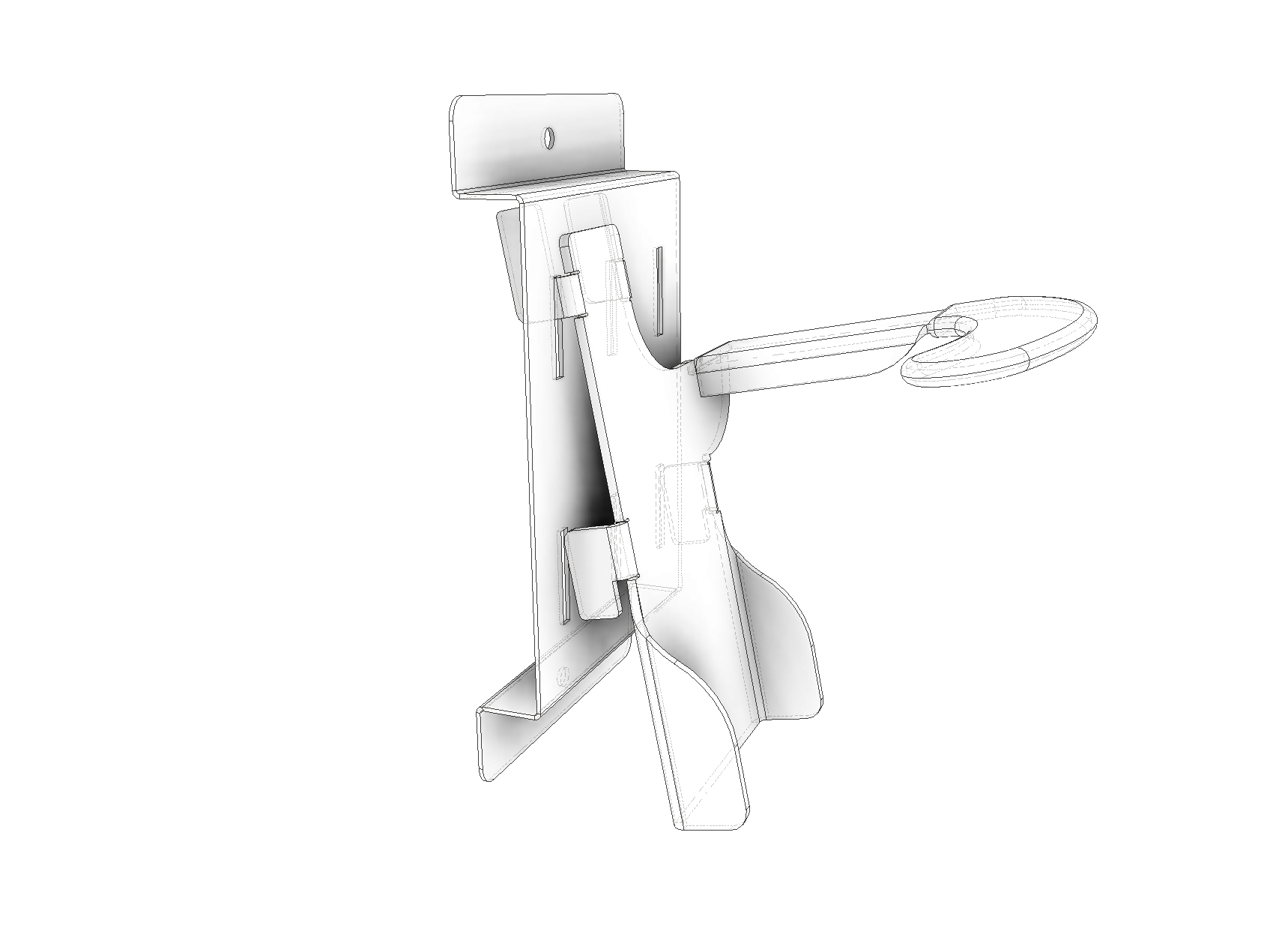 Slide the attachment down until it comes to rest in the wall rail.
The tooth and slot system provides an incredibly secure attachment system, with four points of stainless steel engagement to ensure your gear is secure!