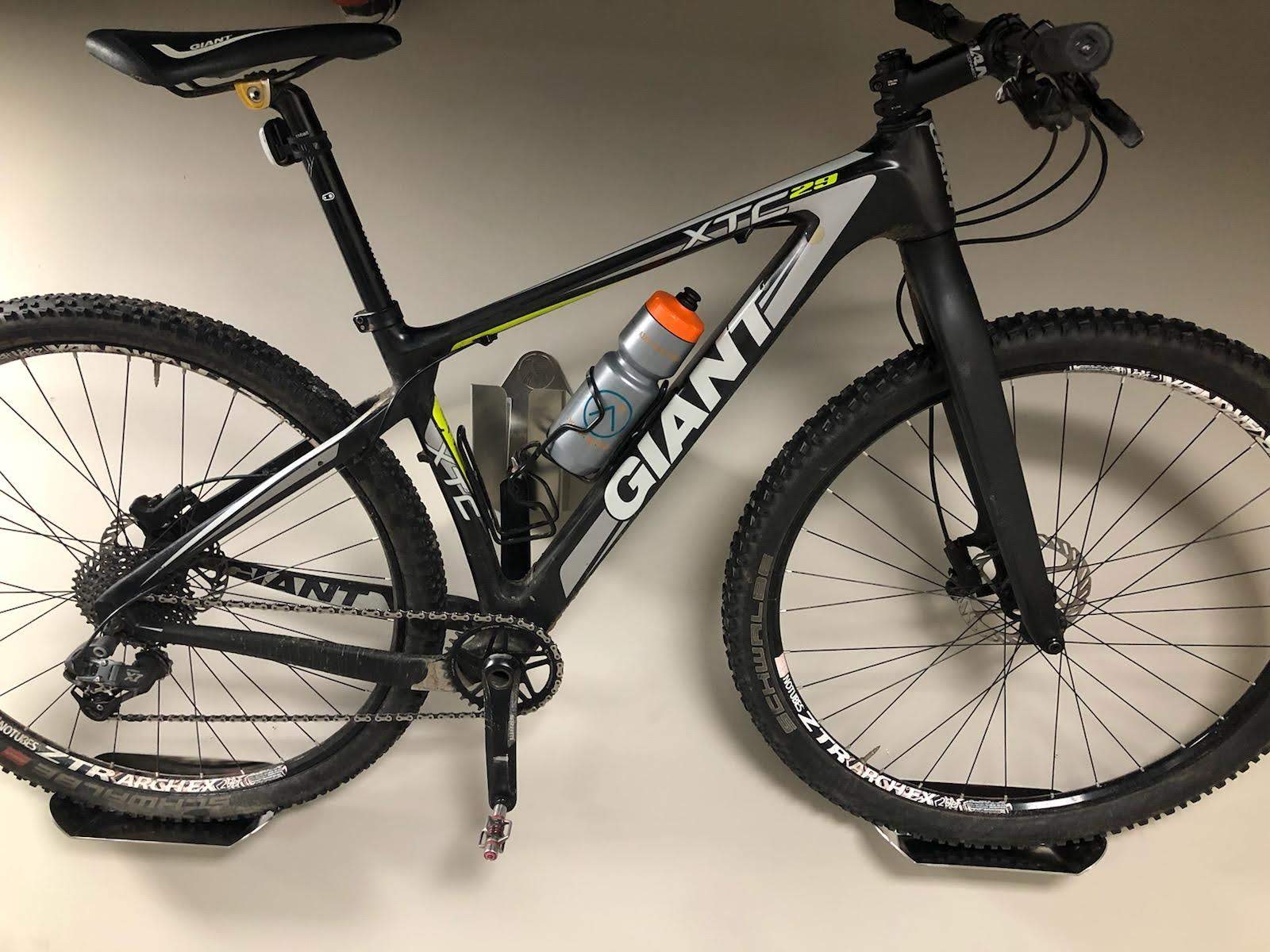 We're always looking to for new mounts and accessories for what you need in your space. There's always another way of doing it, and we love getting requests and ideas sent to us. Recently, our friends at Suttons Bay Bikes came to us looking for another way to display bikes on the wall. Our go-to option was the Maintainer. That's a nice mount for anyone looking to do a little work on their bike, as well as a nice perch for your daily rider. However, it doesn't necessarily add to the aesthetics of the bike, and Nick from SBB wanted another option.
We took what everyone loves about a floor mount visually (you know, you can actually see the whole bike) and tried to add that same dimension to a wall mount. It was important to us that no part of the mount took away from the lines of the bike, so we needed to 'hide' as much as possible on the wall side.
The other draw back of more traditional wall displays is that, once the bike is taken off, you have two long arms just waiting to grab some unsuspecting customer by the sleeve or eye socket. Even the mounts with arms that swivel or fold out of the way tend to wear out, or employees simply forget to tuck them away. Our goal was to design a mount that was unobtrusive once the bike was on the ground, keeping a low profile until it was needed again.
After a few trials, we think we nailed it with our next prototype. Still unnamed, this wall display uses a pedal or hook to the crank arm to support the bike, while two wheel platforms sit below. It's a three-piece mount, with no part of it touching the frame. Both the wheel trays and crank arm mount fit all sizes, even fat bikes, and once you take the bike off the wall, protrude less than three inches off the wall at any point. Low-profile, sturdy, and does nothing to take away from a good-looking bike!
Let us know what you think in the comments and we'll keep you up-to-date on this prototype before it launches. Don't forget to join us December 23 for the Christmas Ride in Traverse City, and get a hold of us with questions, ideas, or just to talk bikes!