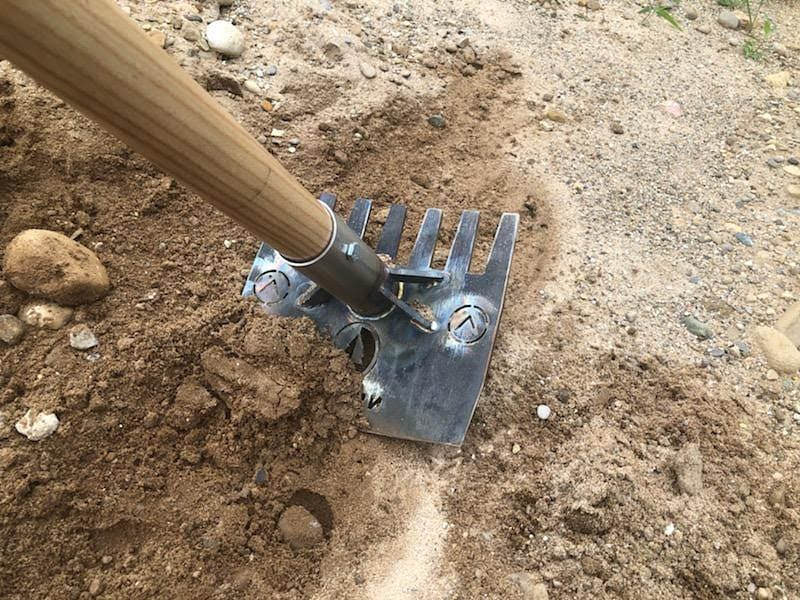 We make mounts for all sort of bikes, but at the end of the day, we really love the trails. One of the biggest things we learned when we got into this sport is that those trails we ride don't appear by magic. While plenty of people use the trails to run, ride, or hike, so many people just assume trails exist, and do so without maintenance, design, and support.
Our local trail stewards, Northern Michigan Mountain Bike Association, has spent over a decade not just working in the woods, but working in the community to put a face to those trails. The people bringing them to live and keeping them alive are riders just like you, volunteers who sacrifice saddle time so that others have safe, fun, and new places to ride all year long. We get out to help NMMBA as often as possible, and we saw pretty quickly that we could help out doing more than just showing up with gloves and a rake.
You might think a basic tool implement is ready to rock, but we put a lot of time into tweaking our Trail Slayer to meet the standards and needs to real trail workers. We updated initial prototypes to be tougher; a lot tougher. We underestimated just how hard these guys and gals are on their tools. Our thought process changed; we couldn't make a disposable, two-or-three season and then replace tool. It needed to be bombproof to last a week, and if it's going to last a week, it might as well last forever. We upgraded to 3/16" thick AR400 plate steel to make it strong enough to last but still light enough to be able to use effectively. Additionally, we're hand-sharpening each and every tool, as well as using a three-step heating and cooling process to harden the steel even more. Finally, we went with a thicker and longer oak handle for more leverage and to prevent it being snapped, either in use or when you accidentally back over it. Hey, we've seen it happen.
Maybe the coolest feature we're rolling out is the option to customize the Trail Slayer with your own logo. Donating a few to your local trail association? Put your logo, or theirs, onto a piece of hardware that's going to be around for a long, long time in the hands of volunteers who'll know exactly who to thank.
Get your Trail Slayer ordered up today and get out there!