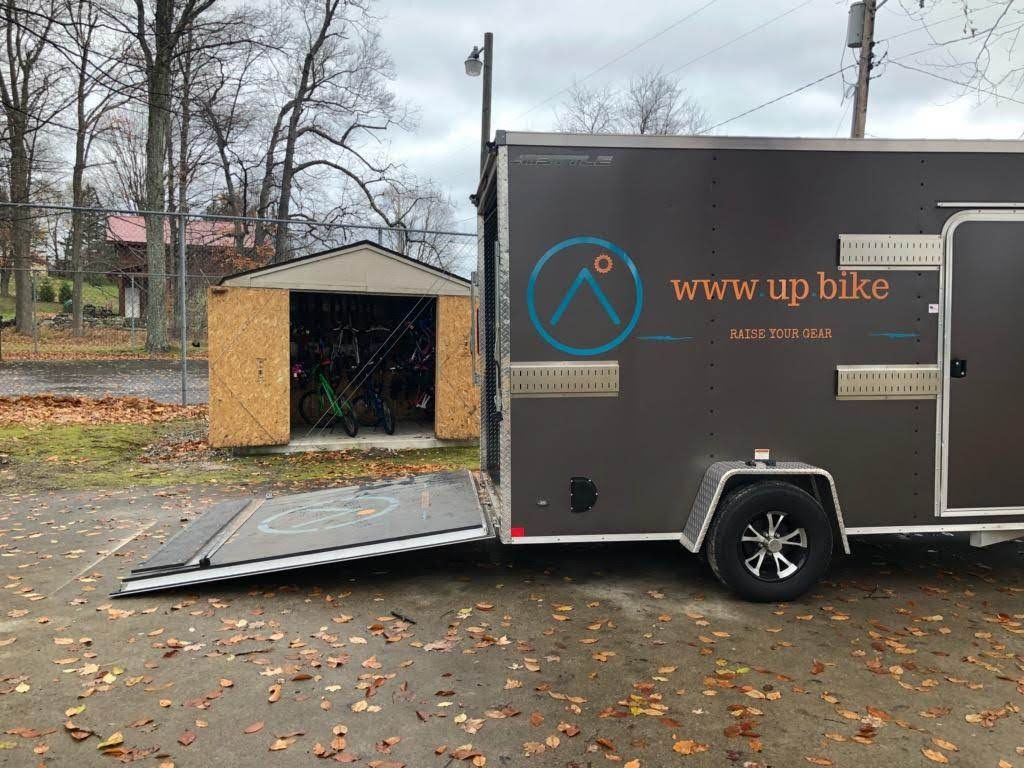 Known as a bucket list place to ride the road, Leelanau County is finally getting a place to mountain bike. Just before the trail closed for the season, we loaded up the AdventureHub to get in a hot lap at the new trail...and spread a little up.bike love along the way.
The more seasoned riders among us might recall the old NORBA races at Sugar Loaf way back in the early 90s. But like the ski resort, those trails have lain dormant for decades, leaving mountain bikers in Leelanau with a long drive to singletrack. While there are some incredible roads, both paved and gravel, for cyclists to enjoy, there hasn't been a real trail in the County for a long time. After years of work by the Leelanau Conservancy, Bike Leelanau, and Northern Michigan Mountain Bike Association, that has finally changed.
At three miles, this first phase of Palmer Woods merely whets the appetite, but it's an awesome preview to what is possible. Built by Flowtrack MTB, the loop offers the flowing, techy type of riding that's been all the rage the past few years. For locals, it provides a change of pace from the more raw, natural singletrack that makes up the majority of the trails in the area. Especially in the big cycling center of Traverse City, little of the off-pathway riding is machine made, and what may have been cut by machine has long-since been rounded and reclaimed to a more natural feel.
That makes Palmer Woods even more unique, and it's a challenge that riders have flocked to Glen Arbor to check out. Over 150 mountain bikers, from age three to sixty-three, all made it out to the trail's Grand Opening on November 4. A day after Iceman, it was the perfect chance to spin out the race legs, catch some air, and see just how much fun a trail like this can be.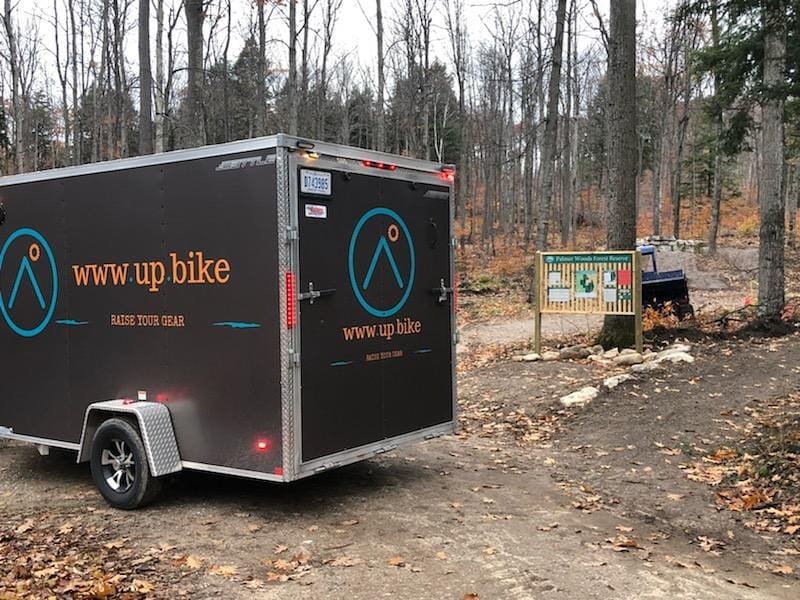 We were already heading out to that neck of the woods to help Bike Leelanau organize their new bike library. Now 33 bikes strong, the little shed and the passionate organization have helped dozens of kids and families find access to cycling. It takes efforts like this to make our sport inclusive to everyone, and in the County, there are plenty of people who just need to get a taste of commuting, riding, racing, or just pedaling to really fall in love with bikes. To make room, we used some big strips of Wall Rail with Wheelie Mounts to cover most of the bikes, but getting the Strider bike organized took a bit more creativity. In the end, we were able to fit almost all the balance bikes in one spot using with a few different strips of Wall Rail, and it turned out really neat.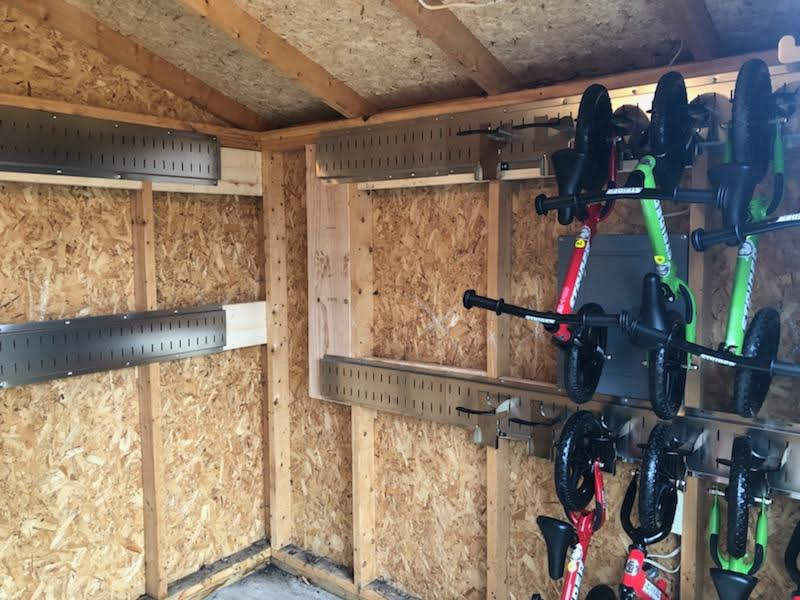 After a quick install, we hit Palmer Woods. While certainly tame compared to the offerings in Marquette or Copper Harbor, for riders more than happy keeping their tires in the dirt, some of the sections were pushing us a bit! After one lap alternating between the A and B lines to see all the features, we did get in a few laps hitting nothing but the tough stuff. Who knew getting both wheels off the ground could be so much fun?
While it may not be until the spring, we can't wait to work in another trip to Palmer Woods, as well as stop in to see how the Bike Leelanau Bike Library is doing, and perhaps see if they need help storing a few more bikes.
For more on Palmer Woods, make sure you check out the Leelanau Conservancy. You can also find out more about the Bike Library and all the cool stuff Bike Leelanau is cooking up, and support more causes through NMMBA.