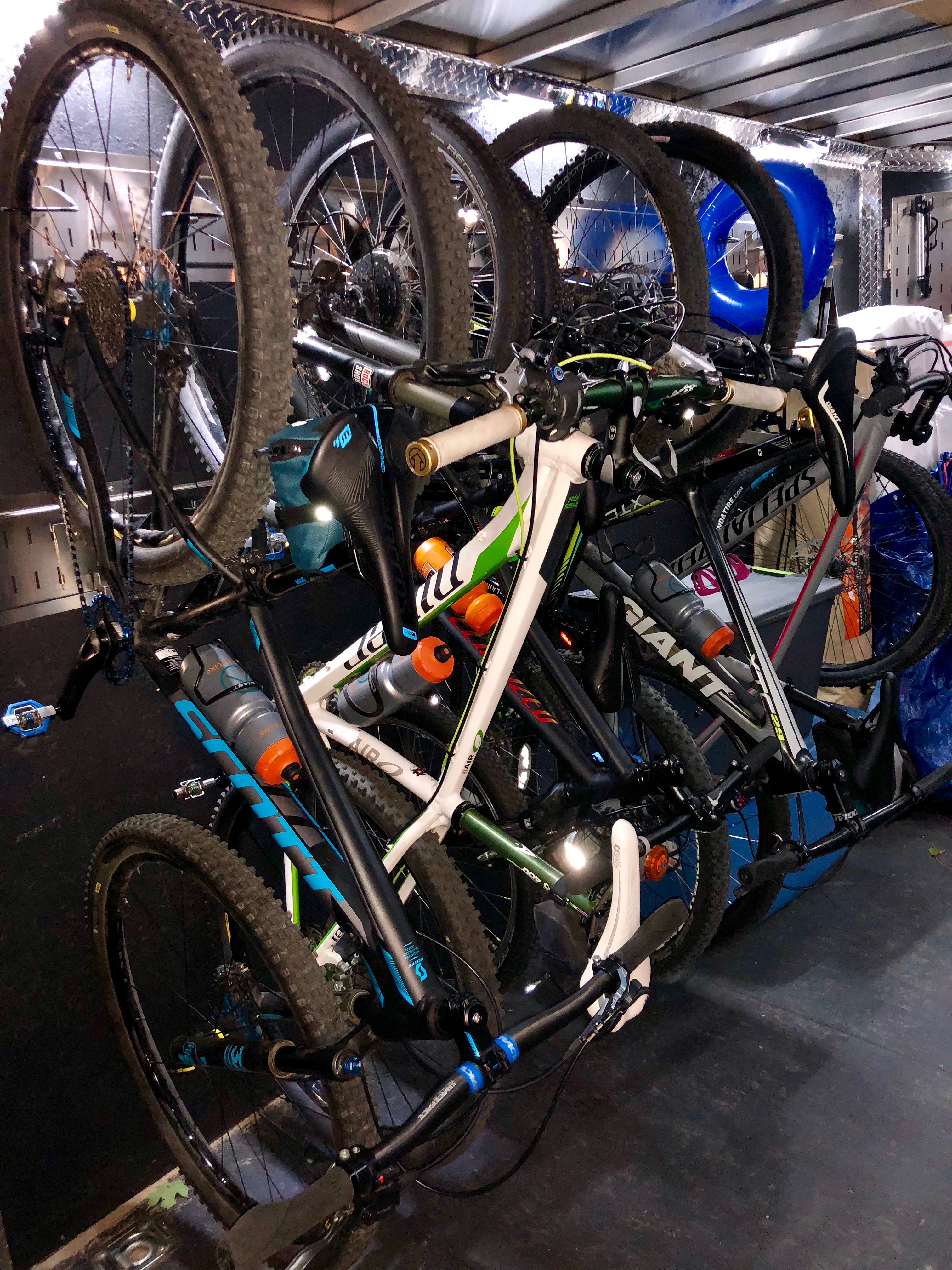 It's one of the biggest mountain bike races in the Midwest and the ultimate mountain bike weekend!
Ore2Shore is one one heckuva show. Every summer, thousands of mountain bikers converge on Marquette, Michigan to experience the largest mass start, point-to-point race in North America. From some of the elite riders in the Midwest to first timers, there's a challenge for everyone and distance that'll push the limits of what you know you can do.
The race starts in Negaunee, with 48 and 28 mile options termed as the 'Hard Rock' and 'Soft Rock'. That rock theme really means something, too; Michigan's Upper Peninsula is one of the few rocky places to ride in the whole state, and the iconic clouds of red iron ore dust that surround riders in dry years is a tribute to the region's mining roots.
The 48 mile race uses a mix of gravel roads, two-tracks, and singletrack to curve along the Dead River all way way to Marquette and the shores of Lake Superior. Just like the rivers and streams falling toward the lake, the geography of the race offers a ton of speed; racers lose over 1,000 feet of elevation from start to finish.
That drop in elevation and some wide-open trail makes Ore2Shore perfect for racing and it's always a bit of a drag race for the top racers. But that also makes the even accessible for riders of all abilities, and we've always found that Ore2Shore, like the Iceman Cometh Challenge in Traverse City, serves as a great race for first-timers.
We're heading up with a well-stocked AdventureHub filled with the whole family's rigs. Like many Ore2Shore racers, we like to make a long weekend of it, arriving in Marquette a few days early to explore the course and other trails, and spend some time around the campfire. That also means we have a lot of camping gear to bring along, we so swapped a few of our mounts and accessories in and out to make the most of our space.
For this trip, we kept all the bikes on one side of the trailer, easily fitting six bikes onto just over four feet of Wall Rail, using Wheelie mounts so we can ride a few times on the way north. On the other wall, we put all our Kit Keeper up top, leaving plenty of room for some spare kit, camping supplies, and other random stuff we'll need hanging securely on the wall.
We've also made sure to pack a few Scout tools for race day. The rocky terrain is especially tough on wheels and spokes, and we've seen plenty of bent loose or broken spokes spoil a strong ride.
If you're heading up to Marquette this weekend, keep your eyes peeled for the up.bike Team Bicycle Hauler and make sure you stop by and say hello!