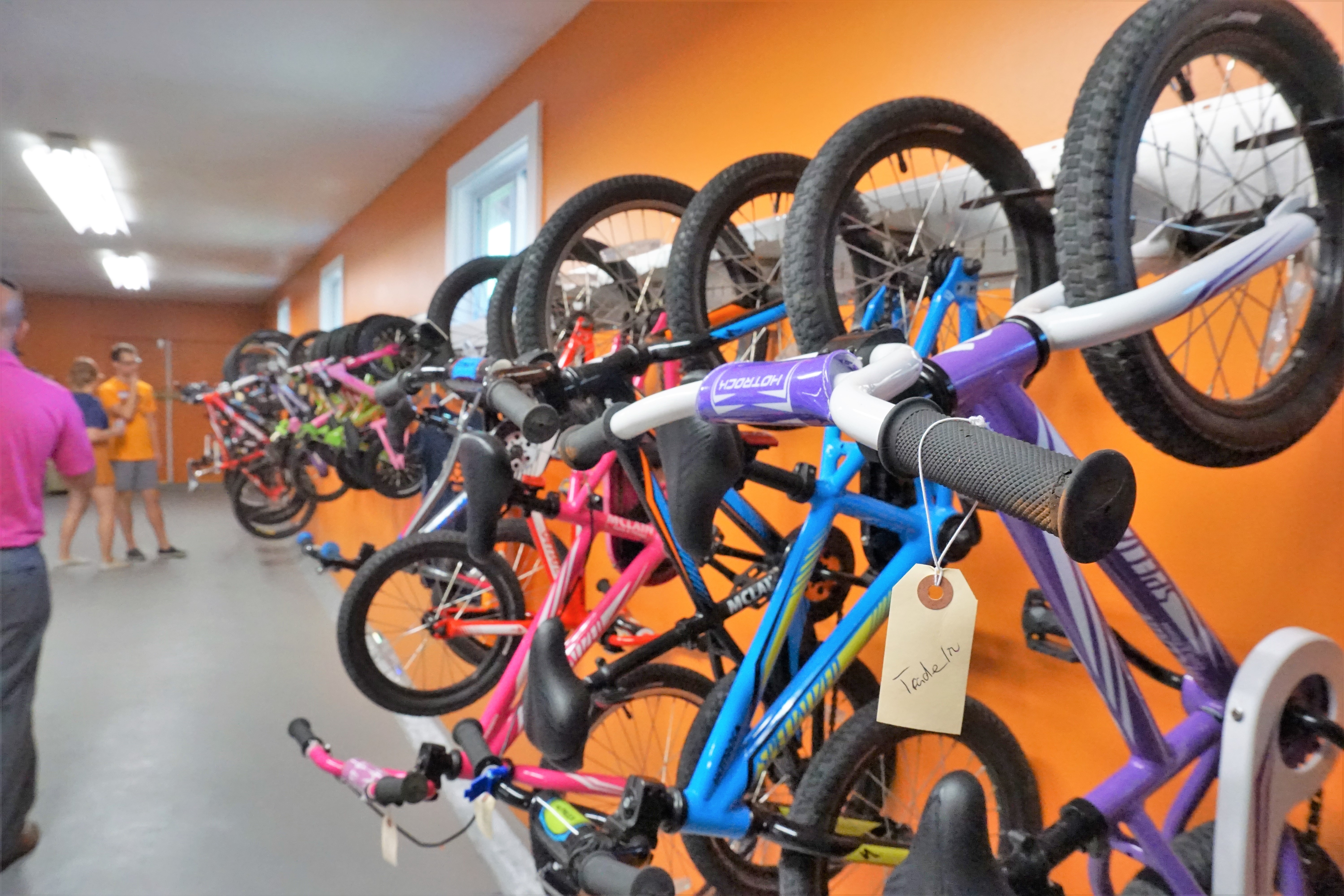 This past Friday, we kicked off our Labor Day Weekend with a rather large party.
Norte Youth Cycling is a cause near and dear to our hearts. The organization has become one of the strongest voices for positive, healthy, inclusive growth that benefits kids, families, and everyone in Traverse City. We've had the absolute pleasure to help get the Clubhouse and now the new bigger, better, and even more orange Wheelhouse decked out with the mounts and accessories Norte needs to bring their events and activities to hundreds of kids in northern Michigan.
Just this past summer alone, Norte's Bike Mas summer program offered a chance to learn urban riding skills, explore Traverse City, and gain some confidence for kids to keep riding year-round. Now that fall is back, Norte is offering an after school bike team for kids from first grade to middle school. The Farm Team, Junior Varsity, and Varsity teams include nearly 150 kids, a dozen coaches, and some big goals.
And it's more than just racing. The after-school Bike Mas program, similar to the summer camp, is now in over 20 schools all over the area! There are another dozen programs ranging from bringing balance bikes to schools to offering bike valet services in Traverse City's famous Sara Hardy's Farmer Market. If there's a bike involved, you're almost certainly going to see some kids in orange hanging around.
The Wheelhouse is going to be the hub of the Norte wheel, and we stocked it up with plenty of mounts to help store the 40+ bikes Norte has on hand at any given moment, plus donated bikes as they come in. We also made sure there's a good spot for all the tools and supplies it takes to keep all of those bikes rolling, as well as fix the kid's bikes all season long.
We're really excited to see what comes next for Norte, and we're proud to be right there with them as our region becomes an even bigger bike mecca!
Head here to check out more photos: Google Photos