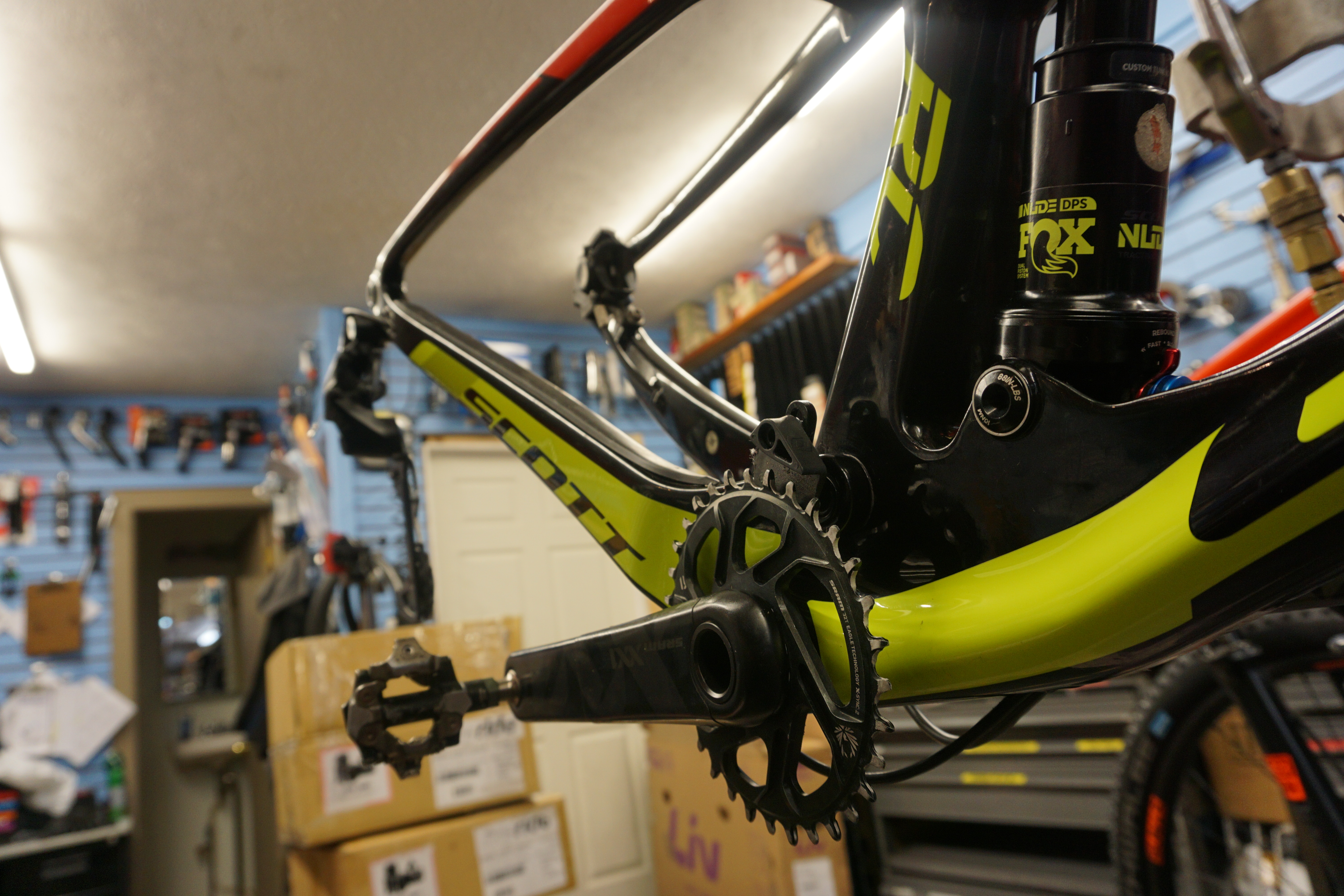 While we're getting you ready to organize your garage for spring, we're also making sure you're ready to roll once you bust out onto the road or trails. Here's a handy checklist of things to check before you venture out into the wild!
It's often a hurried rush to get out the door on those beautiful first few days of spring. But before you head out for your first century of the year, or lap around block, there are a few things worth checking to make sure you're going to make it home if something goes south. By taking a few minutes to look your bike over, you might save yourself a long walk or a long wait out in the cold.
1. Eyeball It. Take a second to simply look the bike over. Look at the frame, bolts, tires, quick releases or thru axles, and anything that could be loose, worn or rusted. Check your headset, especially if your bike has been on the trainer for a couple of months. If you can tighten it, look for the torque spec to make sure you're not over or under tightening.
2. Refresh It. Especially if you use tubeless tires on your road bike or mountain bike, you've got to inspect your tires. If your bike hasn't been outside in months, your sealant is almost certainly dried up or pooled up. Remove your tire and wipe up all the dried sealant from the inside of both the tire and the rim strip, and take a second to make sure the rim tape isn't wrinkled or shifted on the rim. Once everything is wiped down, replace the tire, add in the right amount of sealant, and air it up!
3. Check It. How's that drive train? Check your chain for wear and swap it out if it's past .5 out. If you use a trainer that removes the rear wheel, keep in mind that your chain will be much more worn than the cassette that's on your wheel. It's always worth taking a hot lap around the block to make sure your chain and cassette are meshing well and shifting smoothly. When in doubt, replace your chain and cassette so you start the season ready to roll.
4. Pack It. Before you head out, go through your flat kit. You don't want to find out that you don't have a CO2, pump, tube, or tire level when you need it out on a rainy, cold day. If your tube is dirty, air it up and make sure it holds, and take a quick look to confirm you've got a quick link in there, too. Always bring the stuff you need to keep rolling because even if you don't need it, you might be able to help somebody else out. For everything your normal multi-tool doesn't do, we've made a Scout Tool.
4. Lube It. Everything looks good? Grab your chain lube, and get going! Even with a new chain, we recommend wiping off the sticky factory lube to reduce the amount of grit and sand your chain picks up on dirty roads. Using a light, low viscosity lube in wet conditions helps keep your chain, chain rings, cassettes and pulleys just a bit more clean and get a bit more life out of your ride.
The extra few minutes you spend before you head out are always worth it. Got a few tips to add? Let us know in the comments!