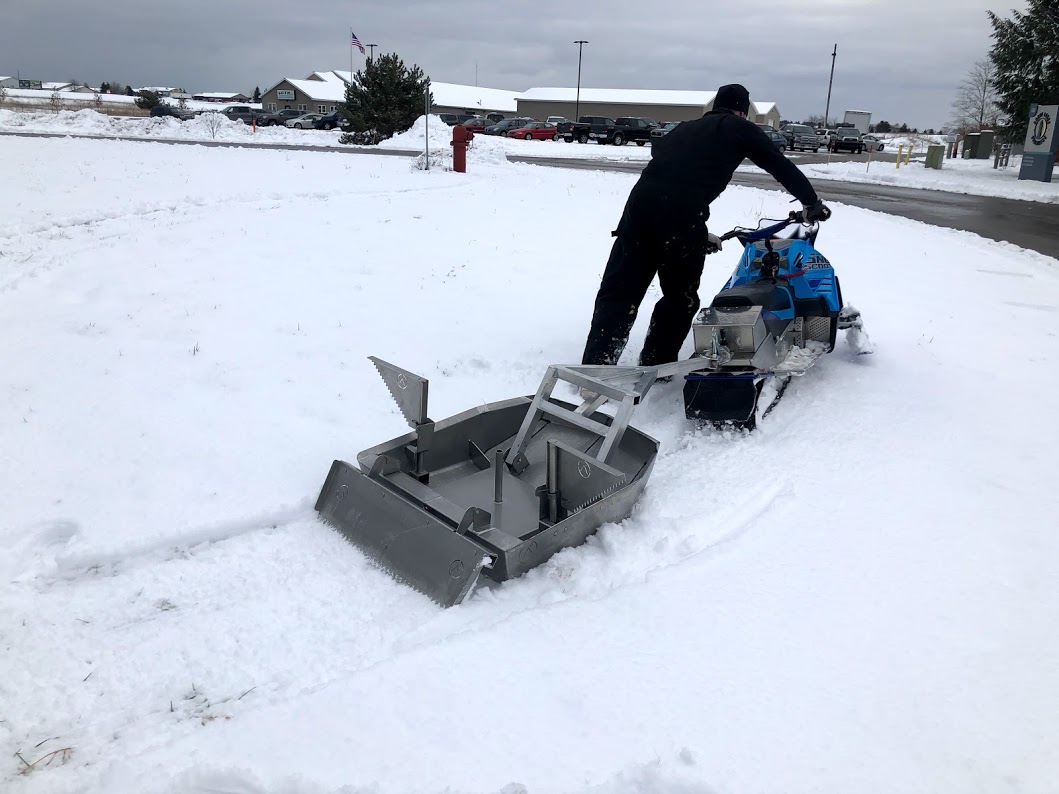 As we got into mountain biking, we had the same sort of disconnect that a lot of trail users have about how that ribbon of singletrack came to be. We'll admit it; we assumed the trail had always been there and somehow maintained itself. We showed up, rode, put the bike on the rack and took off. Even when we rode a day or two after a storm, we never questioned how the branches had been cleared, the wash-outs had been fixed, and the muddy ruts had been dug out.
Well, now we know. For the past two years, our appreciation of our local trail association has grown all of the time, and we also appreciate the challenges and effort put into the trails by similar associations across the country. So many riders simply don't understand just how much passion these folks have for building, maintaining, and protecting singletrack and trail access on behalf of all mountain bikers.
That's a big reason why we've added a big line-up of tools and winter grooming implements to make the hard work of trail associations a little easier. From our Trail Slayer to our Yeti's Revenge groomer, we've spent countless hours testing and developing the right design. But as much effort as we've put into it, the most important feedback on our work has come directly from the trail builders themselves. We gave NMMBA trail directors like Mike Walters and Tom White prototypes of our tools. After a few weeks, we didn't get our tools back, but we did get copious notes on big changes and tiny tweaks that could make the Slayer better, stronger, and more useful.
For our Yeti's Revenge groomer, we worked with NMMBA's groomers from the very start to create a drag that can stand up to the elements and demands of long hours in the woods. Grooming can be an arduous undertaking. In bad weather and with heavy snow, a single groom of our local 18 mile trail can take eight hours or more! And when those groomers need to get things rideable or skiable before an event, those long days can involve rotating three or four different volunteers over the course of a full 24 hours!
The volunteers need their equipment to work, and keep to keep working no matter what. Every time they have to climb off the sled to make an adjustment is time wasted; our designs balance toughness, efficiency, and the sort of common sense you'd expect from volunteers who have literally spent hundreds of hours in the woods, in the elements, and making the trails come to live.
Our collection of tools is always growing, and we're always looking for more input and ideas from local trail associations. We get emails and phone calls every week requesting new tools, fresh designs, and better implements to make every minute in the woods more productive. Have an idea? Need something fabricated? Let us know!