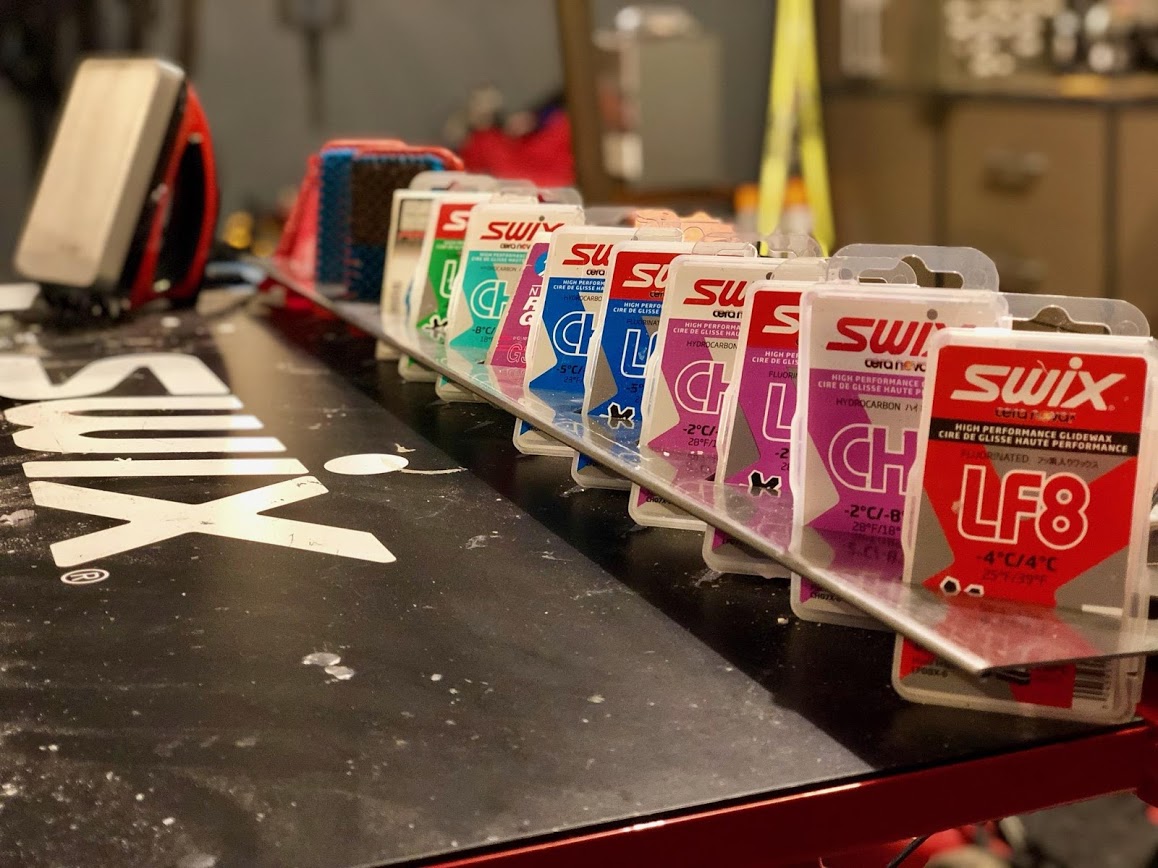 This isn't our first time racing in the cold, and it's not our first trip up to one of the premier nordic ski events in the Midwest. However, this is one of just a few times that the temperatures had us shaking in our boots days before the event even took place!
With up.bike HQ in northern lower Michigan, we're used to the cold. Our local fat bikers and skiers have no problem getting a few dozen riders out for a winter ride or ski, often hosting races like Fat Chance with over 100 racers on a day that saw sun but single digits temperatures. But even we were a buzz with anticipation in the days leading up to the Noquemenon Ski Marathon this past weekend. As the hours until the start slid away, the temperatures fell with it. With a winter storm moving in for the weekend, the winds picked up, driving the race to absolutely frigid forecasts of -20 or more below zero.
Still, we loaded up the trunk and the #AdventureHub and made our way north across the Mackinac Bridge. The race and the travel gave us a chance to put our new ski-specific mounts through the paces out of the comforts of our own garage and out on the road, in the cold, where they were sure to be tested.
Our offering of ski mounts started with The Gondola, the perfect way to store skis and poles with the least amount of wall space and safely off the ground. This fall, as we put the Gondola back in place of pride on the garage wall for easy access, it was quickly apparently that we had only scratched the surface of our needs for skis. As nearly as our skis were perched, our wax bench, waxes and tools filled two buckets! What was the point of having skis neat and orderly if we spent all our time looking for the right wax, the right tool, and wrestled to balance a drying ski on the hood of the car?
We spent December designing and testing three new ski products that we're proud to put up on the site. Our Wax Application Tool is perhaps the simplest; don't burn your fingers, and don't waste wax. The tool lets you apply wax evenly and efficiently, without blisters.
What we were most excited to try Friday afternoon, however, was the full Wax Station. After a short ski to do some equipment testing, we hopped back in the warm and toasty #AdventureHub to scrap and wax. We had guessed on wax earlier in the week to train; we need something geared for the sub-zero temps ahead. The Wax Station is the perfect set-up to get all your tools in one spot that's easy to see, grab, and use while you're working quickly to prep your planks. After a serious scrape, we went for the coldest wax in the box for our kick wax; some folks were going to try zero skis, but didn't have that option.
Even working to get a half-dozen pairs of skis ready before dinner, we made quick work of the job thanks to having everything out and easily accessible. There's nothing worse than digging around for tools and waxes, especially when you're in just a bit of a rush to get every set of the family's skis ready to rock on their schedule, which includes nap times, dinner, and early bed times. Having a spot to let a sky dry before moving it along, too, is a nice help in the process.
After an efficient waxing job and an anxious, excited night's sleep, it was race day. The organizers had decided against delaying the race start, which we thought was the right call; what was the point of waiting if there was no really change expected in the temperature or winds? By all accounts, it was an extremely slow day in the tracks. The wind, soft snow, and extreme cold added plenty of extra resistance and a lot of energy, and every stride felt like a tiny prayer for some glide. A lot of skiers got their wax right, but a lot didn't. Good skis or not, it didn't matter as much as everyone's attitude which, to the credit of Nordic skiers everywhere, was amazingly upbeat and positive.
The Noque is an event we're proud to support because it's an event that tests everything about an athlete. Mentally, physically, and technically, you have to show up with a plan, prepared and ready for anything. If you haven't made it north to Marquette for this one, make sure you add it to your bucket list!
Check out the full results here and learn more about the race at the event's website.