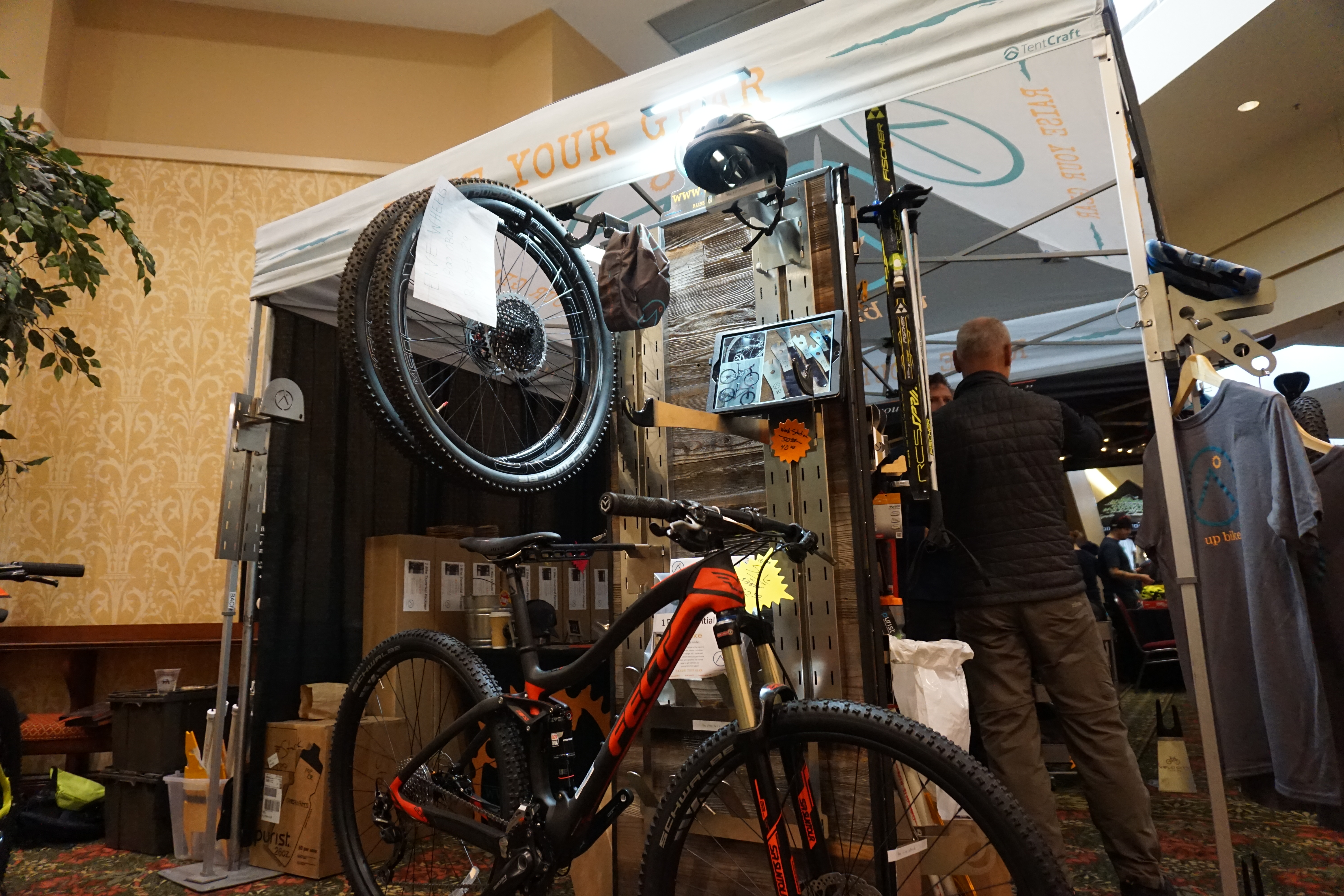 This past weekend, we met thousands of people looking to shred the north woods one more time this season. And now that the gnar is gone, they're getting ready to hang up the mountain bike, wheel out the fat bikes, and maybe even give skiing a try.
We were really excited to show off our mounts, tools, and accessories at the SRAM Ice Cycle Expo. The night before the Iceman Cometh Challenge is almost as electric as race day. Vendors from around the country get a chance to meet riders from across the Midwest to see the latest tech, gear, and deals, while riders get to catch up with friends and meet new people. For us, it was neat to put a name to a face, with folks who've followed us on Instagram, Facebook, and Twitter for months to stop by, shake hands, and talk about both the race and their favorite up.bike products.
We brought out plenty of our mounts, but as is often the case, it's accessories like the Kit Keeper and Gondola that really sparked people's interest. Especially in a place like Michigan, where every cyclist is almost certainly a skier once there's snow on the ground, having the ability to mix and match mounts, move them where you need them, and change things up along with the season is a huge plus for any storage space, especially one that's tough enough to handle a heavy older fat bike or your favorite pair of skis in the same spot.
There was also plenty of interest in the our starter kits; with just a few screws, a few feet of Wall Rail, and a vision, these kits make it really easy to get raise your gear and see just what accessories you'll end up using.
Before we knew it, the Expo was over and we found ourselves on the start line with 5,000 of our closest friends. The race is just big; every aspect of it is so well-organized and so well run, you forget to take a step back and see the thing in scale. A single start wave of 150 riders is bigger than plenty of local races, and there are 56 waves in total! Even outside of the noon Junior Race start at the 2:30 Pro start, it takes nearly two and half hours to start the first 48 waves at three minute intervals. When Wave One riders are finishing, there are still over 1,500 riders who haven't even gotten out of their cars yet!
Somehow, the event hasn't lost its intimacy, either. Even with so many people, you always run into plenty of friends before the race, on course, and while enjoying a few post-race beers and watching other riders finish. It's easy to meet the Pros, including winners Geoff Kabush and Chloe Woodruff, plus anyone else you'd like to shake hands with and just maybe check out their bikes.
With Iceman a full year away, we're already thinking of ways to improve our booth to make it easier to see our stuff, and how we're going to take a few minutes off our time in 2019. Thanks to everyone who stopped by and said hello, and we'll see you on the trails again soon!