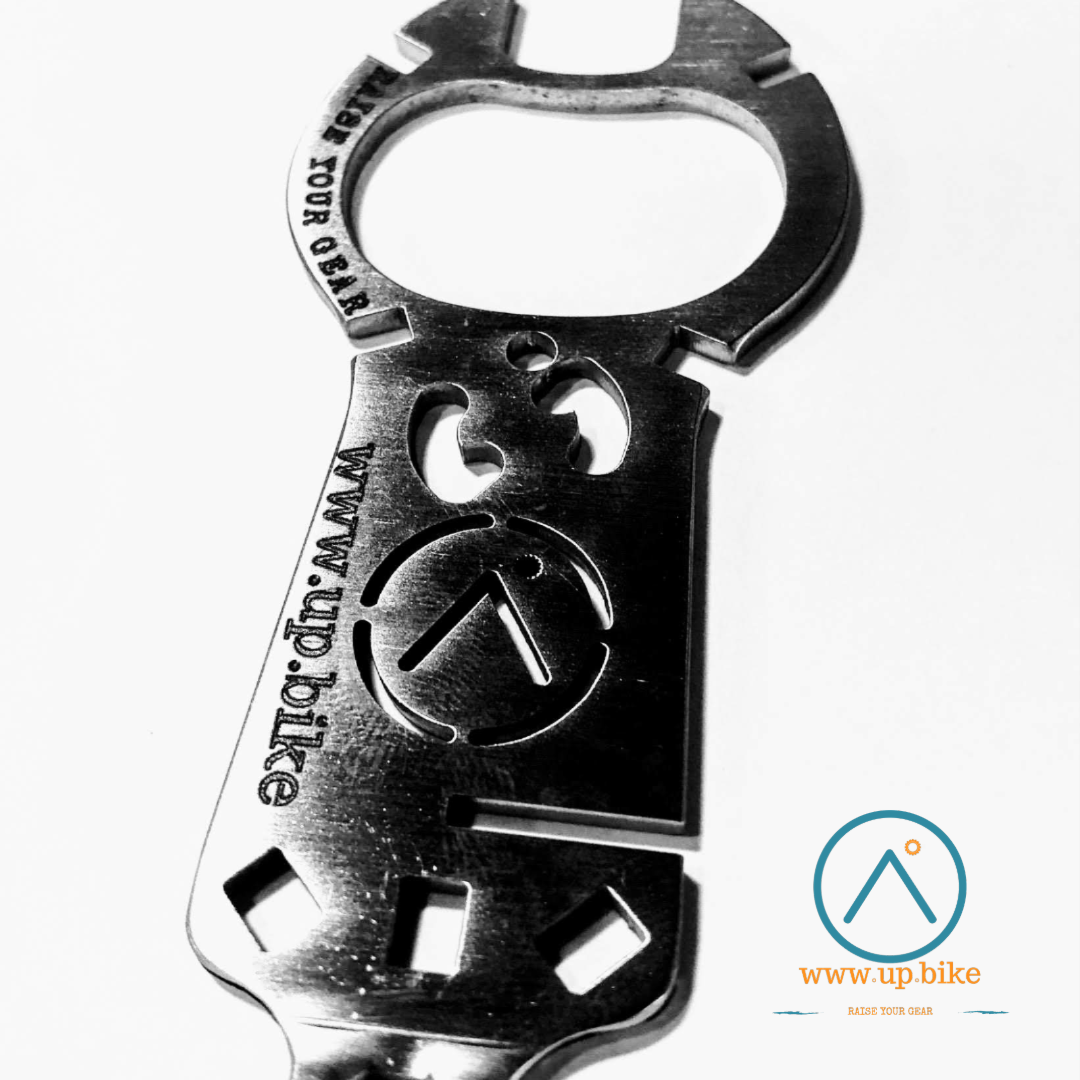 Next week, way too many people will be spending their day off in the mall. Black Friday is such a mixed bag; of course we all want a great deal, but it comes with a cost. Do you really want to spend your time instead of money? Waiting in lines to buy TVs might be the price you pay for that next 70" big screen, but it's not our thing.
Like a lot of outdoor companies, you're not going to be able to get ahold of us on Black Friday. We're planning on spending the day on bikes, with friends, and running...back to the kitchen for another leftover turkey sandwich. So, we've got a few items on sale that you can order up, mark off your shopping list, and then make plans to get out to ride, ski, or enjoy the great outdoors.
Scout Tool. No, really, every rider should have one of these. It's the perfect gift for any cyclists because there's not just a great chance they don't have one, there's an even better chance they're going to need one at some point. With spoke wrenches, a spot for chain links, and features you won't find on your other multi-tool, we also need to add that unwrapping stainless steel by Christmas tree light is sure to be stunning!
Was $15 Now $9.99 Shop Here.
The Gondola. It's ski season. Now is a great time to transition your storage space from bikes to planks, and The Gondola is all you really need. Hold two pairs of skis and two pairs of poles. Storing your skis vertically saves a ton of wall space, makes it easy to grab what you need without wrestling with other skis, and avoid scratches, scuffs, and dings. Spend more time skiing, less time unburying yours stuff!
Was $34.99 Now $29.99 Shop Here.
Vertical Cycling Center. The smartest thing we've ever designed. With the same footprint as leaning your bike against the wall, the VCC stores you helmet, shoes, sunglasses, and a hook for clothes in the same space. Get your garage organized for winter and get ready for next season.

Was $139.99 Now $129.99 Shop Here.