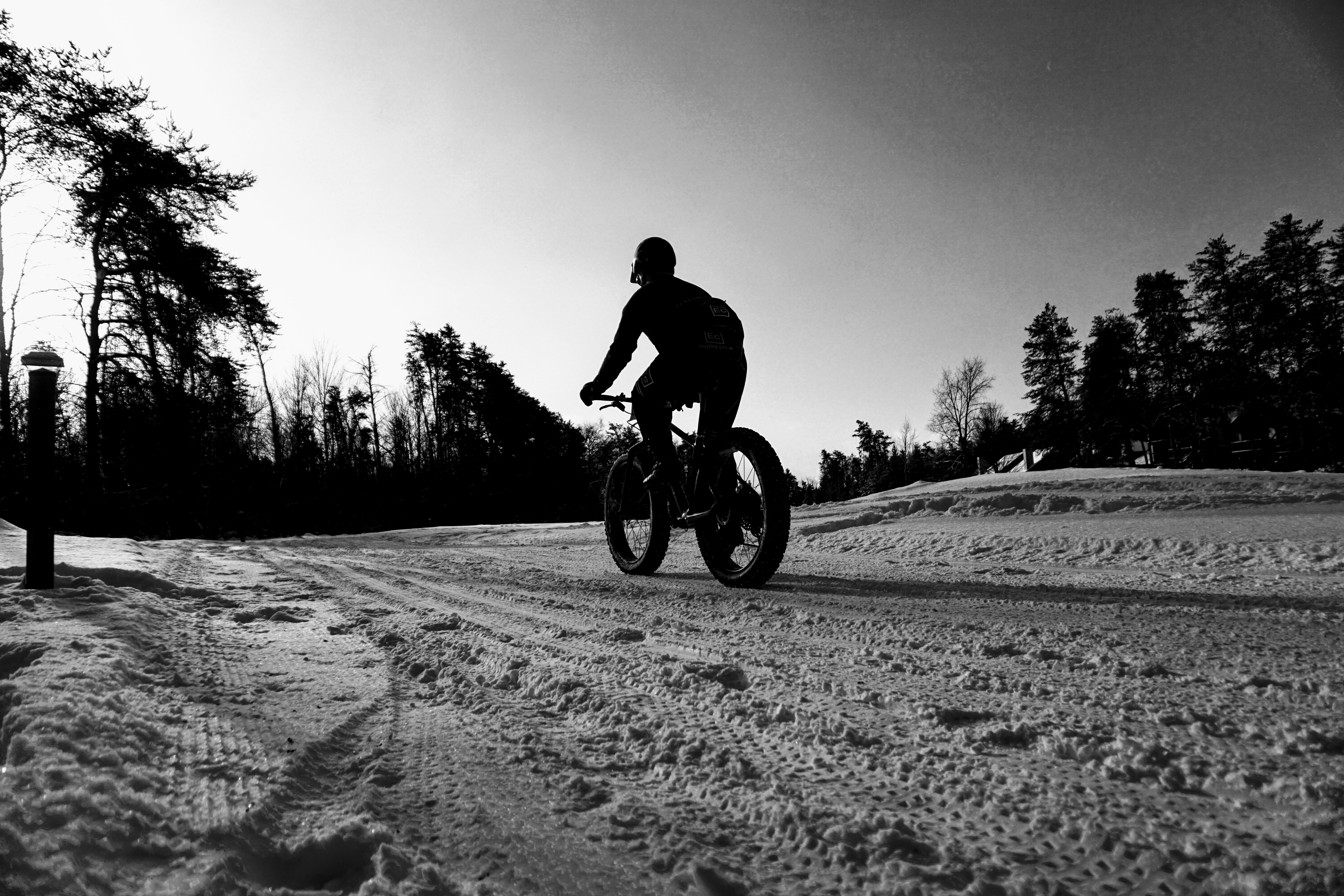 What could possibly get over one hundred people to drive to a ski hill from all over the state to race fat bikes in the cold? We take a look at what makes events like Fat Chance work, and why we love being a part of them.
As we mentioned before, Fat Chance just enjoyed its eighth edition on Sunday, nearing a full decade of fat bike racing. Since then, plenty of similar races have started, stalled, and went away. Even a few fat bike series have gone defunct, leaving just a couple of circuits with stalwart, beloved events left alive. Why does Fat Chance have such a following and such longevity? They do it right.
It's Accessible. From the fastest racers in the state, the two-mile course is doable for just about anyone. Even as the snow and conditions deteriorated on Sunday, nearly every rider hit the start/finish line with a smile on their fast. Forced to run in a few separate spots, everyone gets that it's snow; there's only so much you can do to ensure great riding, and that Crystal Mountain invested a ton of time to making the very best of over a foot of snowfall the day before Fat Chance. The course itself is largely flat, safe, and fun. Event the time-based format works well. Like a cyclocross race, it's all time-based, which means that even in the longer 90 minute event, the longest anyone will be out there is still well-under two hours.
It's Fun. That lap-based format gives another perk, too. For races that head out and take on long 30+ kilometer races, it's a pretty lonely day for most riders. Once the field breaks up, plenty of those racers pedal alone for massive chunks of the event. No fans, to support, and little access to emergency help, too, it can put a big stress on event organizers to ensure that racers are safe out in the woods should something happen. Laps make it possible to keep tabs on all racers, and keep spirits high with loud cheers, beer hand-ups, quick repairs, and plenty of things that keep them motivated to keep pedaling.
It's Laid Back. One of the things that's appealing about fat bikes in general is the culture that already surrounds them. They're almost comically ridiculous things; if a child were to draw a bike, they'd probably put monster truck tires on it, wouldn't they? That seems to extend to races like Fat Chance, were the emphasis is less on the results than the beer, less on lap times as it is on enjoying every lap. For us, it's such a cool atmosphere to be a part of and a great way to introduce people to the sport. Our new Shipping Dude, Nick, got a taste of the action while cheering on our own Travis, and quickly picked up the vibes.
Next year, Fat Chance is going to be getting close to a full decade of racing, and we're already looking for another sunny day in the snow at Crystal Mountain.
If you want to see who raced and how it went, make sure you check out the full results from the 2020 Iron Fish Distillery Fat Chance Fat Bike Race right here. We'll be at the next Short's Brewing Fat Bike Series event, the North American Vasa, on Saturday, February 8!