Maybe because we're set-up in Michigan, the new epicenter of what might be the fourth surge of COVID-19 in the United States. Maybe it's because cases around the world are on the rise, and races in Europe have been postponed or cancelled all together. Whatever it is, we're pretty serious about getting back in the bunch safely.
Since all of this began, even talking about ride safety has felt a bit rocky. If you post a group ride publicly, you'll almost certainly get criticism for getting people together in a pandemic. Skip a ride, and you'll be criticized for being overly cautious.
We said it in March 2020, and we'll say it again. Right now, we all need to be respectful of the level of risk others are willing to take. If people are racing and riding in groups where you are, they need to understand the risk they're taking with their own health and the health of their families and close contacts, but also how their behavior will impact their communities, too. Traveling to race to or from a COVID-19 hotspot, like Michigan, elevates the risk by transporting the virus to new communities, which might be even more scary with a number of new variants now the dominant types of disease.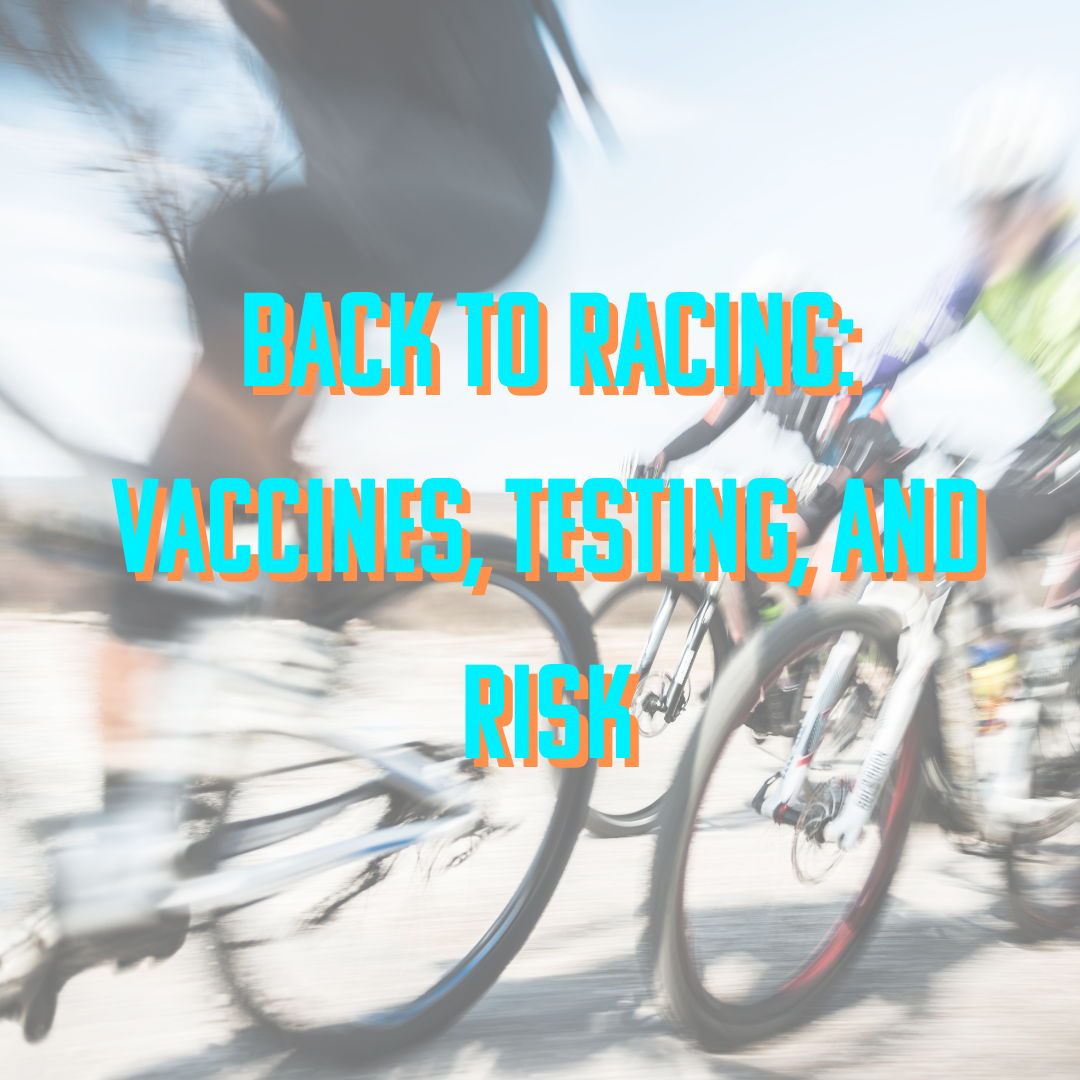 So, what can we do to ride and even race safely? There are a lot of discussions, opinions, and recommendations. Here are just a few.
Vaccine Requirements. Providing or pledging some kind of documentation on vaccination is one answer, though it seems unlike. There are some events looking at confirming full vaccination for racers, though with just one in four Americans currently vaccinated, those types of requirements are still months away from being equitable, especially with the majority of race-age cyclists only now getting access to jabs.
The key advantage for these types of events would be reducing risks for those traveling from other regions, which is why you're more likely to see larger, more national-level events use this type of safety measure.
Some cycling clubs are already hosting group rides for vaxxed riders only, with a separate ride for those who haven't had access to the jab or who refuse to take it. Even unofficially, small groups of riders seem to be riding with others who have been vaccinated to reduce their own risk but also the risk of spreading to their family or those they may have close contact with.
Keep It Small. With many states easing restrictions, outdoor events haven't been given full license to resume everywhere. Many events face restrictions on the number of racers, volunteers, and vendors who can attend. As a result, many events are selling out faster than ever, though permitting and licensing is still very much in the air as cases spike.
While attendance might be smaller, the footprint of many events may actually be larger. Events are using multiple locations and tents for registration, smaller wave starts, and skipping awards altogether. The idea is to spread out participants and allow for as much social distancing as possible, as well as limiting the number of people any one rider might come into close contact with.
Testing. In addition to COVID-19 waivers, 2021's biggest advantage over 2020 is the availability of testing. One new requirement or request is for events to ask participants to be tested before and after an event to both prevent carriers from attending and to help track and inform racers of any contact risk after a race has taken place. Just like with vaccination, it's tough to see widespread requirements here, but it really is a good idea to ensure a safe event, even if a majority of participants follow through.
Right now, we're all in different places when it comes to getting back to racing. We've all had very different experiences over the past thirteen months, and we've all been shaped by very different ideas and influences. For now, the key will be to stick to your own convictions, put the wider community first, and be responsible for your own health, too.