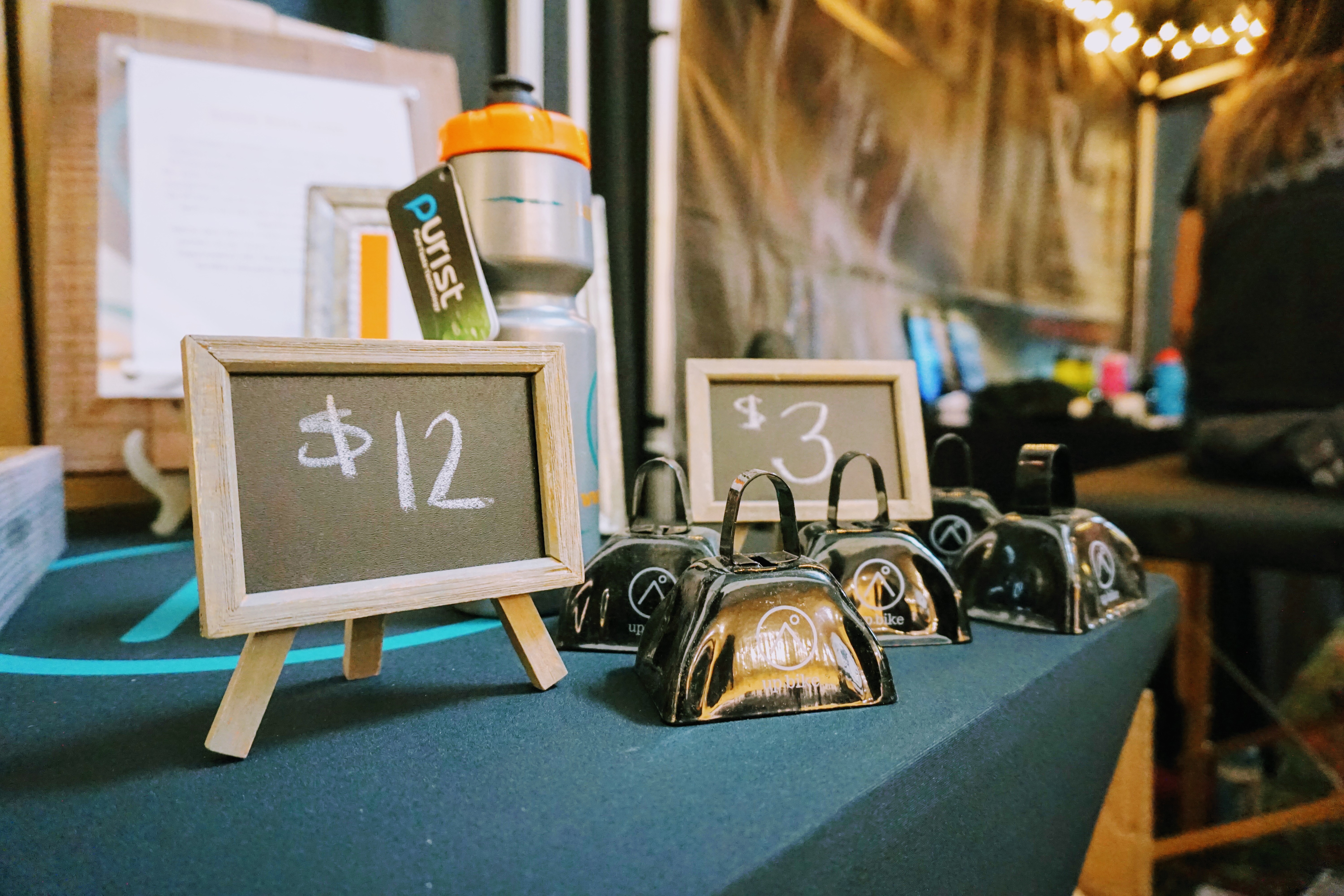 It's the biggest party of the season. For the second year, you'll be able to swing by the Bell's Iceman Cometh Challenge Expo and see our full line-up of products and talk bikes; we want to see you there!
This past weekend, the seasons finally changed. In our neck of the woods, we had an amazing start to October. It only rained a few times, and the temperatures were in the 60s all week long. For locals trying to get ready for the Iceman Cometh Challenge, it was perfect conditions for big training rides. We always ride through the cold and damp, but to get to put in a few Out'n'Back in short sleeves and bare knees is a real treat.
Then, on Saturday, we seemed to skip autumn and wedge ourselves into something approaching winter. A high of 46 degrees and a weekend marked with grey skies and pop-up showers. Nearly every group ride left late; everyone took a little extra time to find all their knee warmers, arm warmers, shoe covers, and gumption. Still, we got out there, and after another look at the challenging course, we're as motivated as ever.
This year sees a few new changes to the biggest one-day point-to-point mountain bike race in the country. There's a new start venue; the race is shutting down the Kalkaska Airport for the weekend to make room for parking, the start structure, and 1.5 miles of high-speed racing to line things out before entering the woods. There's also several re-routes from last year's race, plus an extra 300 feet of climbing with the addition of the Headwaters 5km in the race's finale. It's really a perfect mix of old favorites and new challenges, and that's the recipe that's made the race so much fun over three decades.
We don't just get excited about being on bikes, either. The SRAM Ice Cycle Expo takes place Friday, November 1 at the Grand Traverse Resort and Spa. Nearly 100 vendors show up to show off; from 2020 Trek Bikes to bargain-priced socks, it's worth bringing a little cash in case you find something you can't live without. This will be our second year at the Expo, and last year we met hundreds of mountain bikers that were really intrigued at our set-up. It can be tough to get a feel for our mounts and tools online. That's why we get excited about being at races and events like this; we get to put these things in your hands!
Last year, over 100 riders joined our newsletter and got themselves a nice little discount for joining up. For 2019, we'll have a number of in-person-only deals plus a chance to win an up.bike bundle, just for stopping by and signing up! We're going to be close to the Bell's booth, so grab a beer, swing through, and bug both Mike and Dan for their tips on the course and where to put in your winning move on race day.
To scout out your cycling storage options, head here. Questions? Get a hold of us and we'll get you squared away.