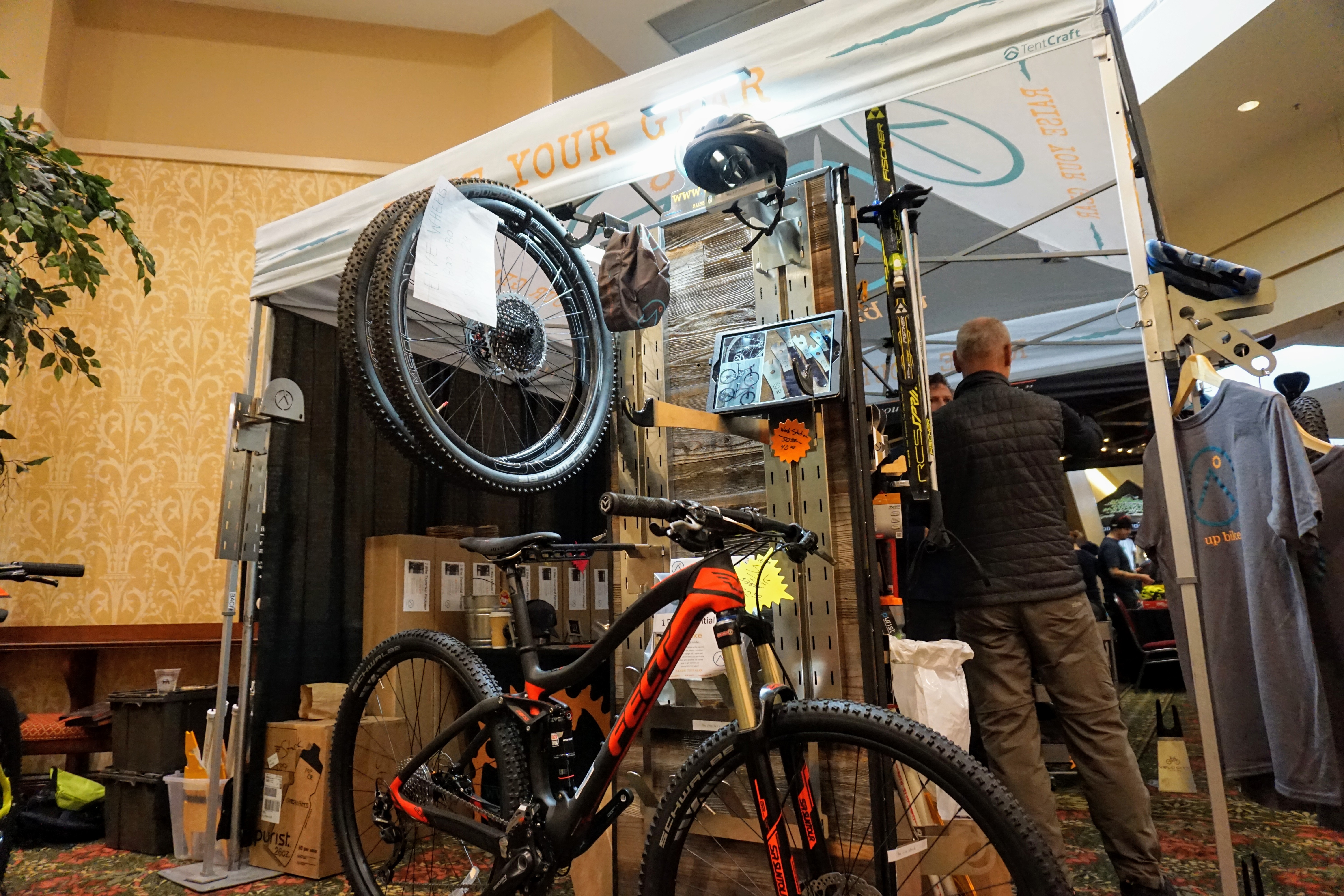 As summer wraps up, we're looking forward to a full fall campaign at some of our favorite events. If you're looking for a few events to keep you motivated as the season changes, add these to your list.
Summer is great. We've had a blast riding in short sleeves and under a brilliant sun for a few months. There have been more than a few days that, even busy or tired, we threw a leg over a top tube and rolled out knowing that we'd regret missing riding on a warm, sunny day when faced with its seasonal opposite this winter. And you know what? Once out the door, we've never regretted it!
But the seasons change, and rather than complain, we've lined up three of our favorite events to keep us motivated and hungry through autumn. We'll be loading up the #AdventureHub so that you can see all our mounts and tools in person and even let us help you pick out what you need to #RaiseYourGear in your garage, basement, or even in your living room. We'll also have a few Rescue Boxes and other trail accessories that you can drool over!
September 7. Alma GP of Cyclocross. Cross is coming. And in Michigan, it finally arrives on the first weekend after Labor Day in Alma, Michigan. The Alma GP is the biggest, best-run cyclocross event in the state and, if we may say so, the Midwest. A full day of racing means you get a lot out of your trip to the heart of the state, with multiple changes to hop between the tape and to relax and spectate. No event puts together as much free stuff as Alma and there's no way you're going home empty handed.
September 28. Bear Claw Epic. The BCE is the biggest fundraiser of the year for the Cadillac Pathway. The Pathway is a Northern Michigan Mountain Bike Association trail that has improved in leaps and bounds over the past three years. In addition to approval of eleven miles of new singletrack, we've also been involved in designing a new stainless steel bike and ski rack, Rescue Boxes, and even help our pals at Keen Technical Solutions come in to install solar-powered lights at the new Pavillion! The race offers multiple categories and distances, though even the Elite races are overshadowed by the afternoon's kid's race, so make sure you stick around!
November 2. Bell's Iceman Cometh Challege. We will never miss this one. Iceman is the biggest one-day mountain bike race in the country, and it just so happens to be in our backyard. The 30 mile dash from Kalkaska to Traverse City is celebrating its 30th anniversary and a fascinating growth from a few dozen riders at its first edition to over 5,000 riders in 2019! The night before the race, all those riders and thousands more flock to the Grand Traverse Resort and Spa for the SRAM Expo, with vendors showing off what's new in the cycling industry. We'll have a booth next to Sweet Bikes at the show Friday, November 1, and you can count on us having a few fresh ideas to unveil!
What's on your autumn event schedule? Anything we should check out?