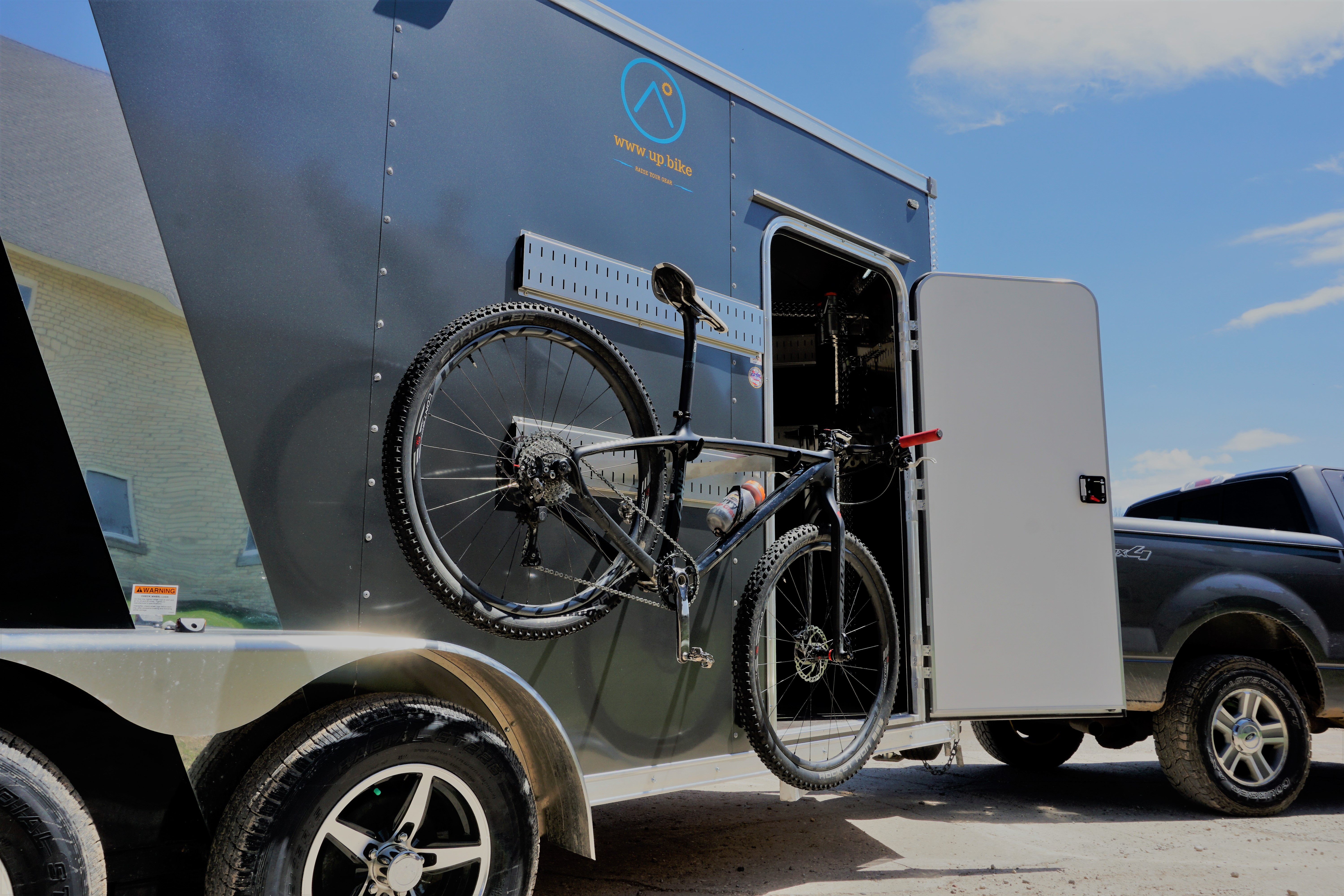 You may recall our very-cool, very-solar-powered Adventure Hub that the Karsch family picked up almost a year ago. Well, they let us know how it's going!
Unfortunately, the trailer didn't get very much use early on. Mike Karsch was hit by a truck while riding, and rather than putting in miles with the family, he was fighting for his life. He suffered fractures and ruptures in nearly every part of his body, and doctors feared the worst. It has taken months of recovery and rehab for him to get back on his feet, back on the road, and back on the bike, but you also know that no one appreciates every ride and every pedal stroke like Mike does now. If you spend five minutes talking with him, you know that while he's always been a positive, upbeat guy, he's only more grateful for every breath now.
His recovery has only made rides with the family that much sweeter, and the Adventure Hub makes getting out on those rides much quicker and much easier. Parked at home or traveling the country, having all your bikes and gear in one place is often the difference between fitting in a ride or having to miss it. With eight bikes shared between four riders, having all of that stuff neat and orderly is huge, and Mike has the full line-up of up.bike mounts and accessories to make it all work.
Maybe the biggest compliment, however, was that Mike and the family can really tell that our products, from the Wall Rail to the Wheelie mounts, all show that they were designed by people who ride, for people who ride. We work hard to make every piece tough, intuitive, and convenient to use. If it isn't a substantial improvement over something you might already have, we don't want to waste your time. What we put out has to be better, period.
To the Karsch's, thanks for putting the Adventure Hub through the paces, and we hope you the very best in the next year with your trailer. We're so happy to play a small part in making your time together after the accident more fun, less stressful, and always enjoyable. Thank you!
Make sure you check out their trailer here, and see the introduction video we made for them here. Let us know how you'd build your dream Adventure Hub!