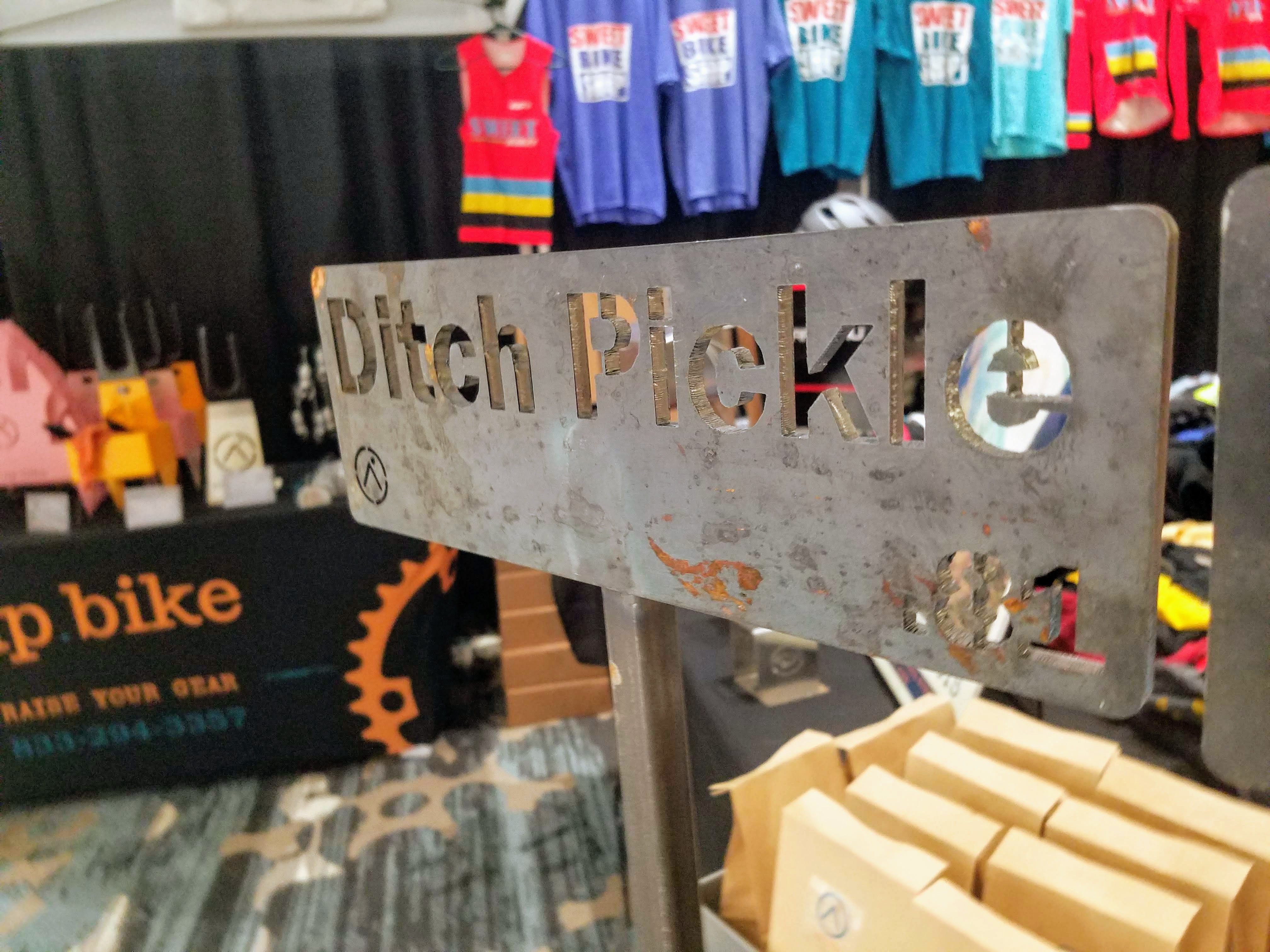 That's a wrap! After months of training, weeks of anticipation, and two fun days in the woods with friends, the 2019 Bell's Iceman Cometh Challenge is in the books. Before your post-season hangover starts, take a second to appreciate what we just enjoyed; five thousand people on bikes braving everything that Mother Nature could throw at them!
For us, the SRAM Ice Cycle Expo was the real start line. The Grand Traverse Resort and Spa hosts nearly 10,000 racers and spectators on the day before the Bell's Iceman Cometh Challenge actually starts, but for many, it's the Expo that sets the tone. The slightly tweaked layout this year made it roomier and more casual for vendors and spectators alike, and we were pretty pumped to be placed our same corner next to Sweet Bikes.
We took the opportunity to break out our full range of cyclocross products. Sure, it's a mountain bike race, but for so many of the riders, Iceman is no longer the final event of the season. There's a full schedule of cyclocross events in November and December across the Midwest, and racers were really impressed to see how much thought went into the design of our Pit Box, Flandrien Barriers, and Portable Barriers. We also had a surprise pair of Velocity wheels to display, as well as a few of our favorites like the Scout Tool and Wheel Tree.
There was a lot more than just cool ideas and hot deals. We also offered visitors a chance to win a $200 gift card to help them create their dream garage. We'll announce a winner later this week, but don't let that stop you from making the most of that 20% off coupon code. From now through November 9, use "iceman" online to get 20% off your order and get your garage or storage space dialed in for winter.
Friday afternoon was too nice not to ride. Just as the sun broke out and the day warmed up, we were just starting to herd the fifty kids who showed up for Alexey's Kids Ride. For months, we've been working with our buddy (and professional mountain biker) Alexey Vermeulen to host a free ride for kids. With a ton of help from Shimano, ESI Grips, Clif Bar, and the Bell's Iceman Cometh Challenge crew, we pulled off a really fun ride. Alexey pulled in some star power, too; past winners Brian Matter, Geoff Kabush, and Katerina Nash all bundled up and rode with us! They also stuck around to answer questions, sign some schwag, and offer some sage advice for the kids racing the following day.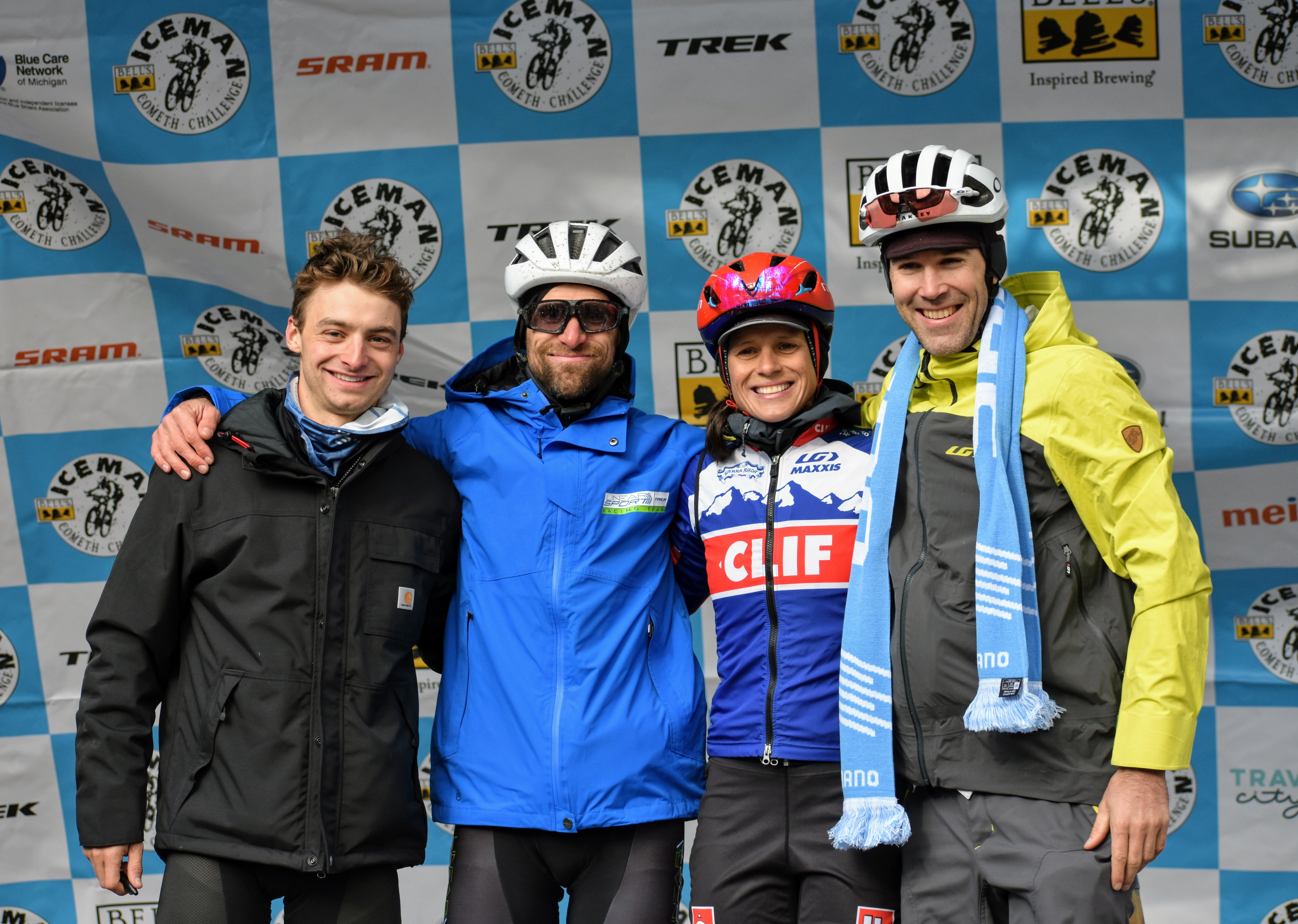 All three of the Pros were in for a soggy, muddy day. Overnight, winter arrived, dropping nearly four inches of snow on roughly half the course. After days of rain, that left certain sections of the trail absolutely drenched. The morning waves found themselves pedaling into an ever-deepening morass of mud. Chains exploded, derailleurs gave up, and brake pad simply evaporated in the grit. By the end of the day, over 450 riders didn't finish of the nearly 5,000 riders who had registered to start. It was a brutal day that tested the resolve of some of the toughest riders, but never dampened the spirits of the thousands who raced!
For us, the perfect weekend was capped with what so many locals were hoping for. In the final few miles, Alexey made his move...and it stuck. With a narrow gap at the foot of the last climb of the race, he simply flew up Ice Breaker and poured into the finishing chute. With Timber Ridge roaring around him. Alexey took his first Iceman win and collapsed in disbelief just past the finish. Tearing up, our guy proved that this is an event that means so much to so many people, and now, he's forever an Iceman champion.
Make sure you look at the results and take special note of how many spots some riders gained or lost in the final few checkpoints. The addition of nearly 500 feet of climbing in the final 5 miles made for some epic battles, comebacks, and implosions.
We're already gearing up for Iceman 2020, and with 20% off this week, you can, too!