It's been a regular clip near the end of the evening news and a trendy article in national news. The 2020 pandemic pushed record numbers of people into the woods, many of who took up mountain biking for the first time. The sport had already seen sustained growth in the past decade, but so like many trends, the pandemic accelerated the pace.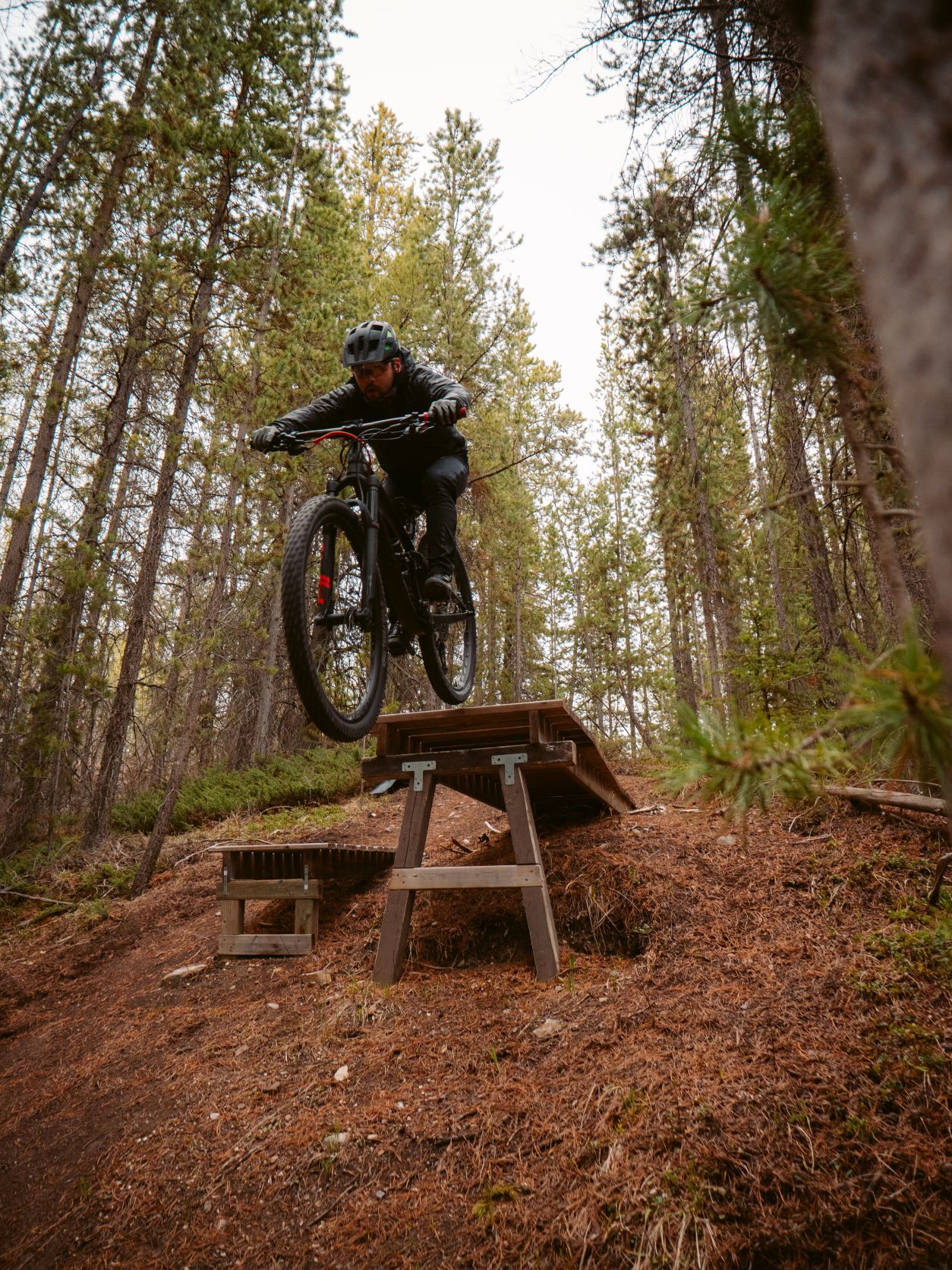 Mountain Biking Popularity Skyrockets
According to one research group, sales of hardtail mountain bikes increased 150% in the spring of 2020. By June, full suspension sales were up 92%. Word wide, the cycling industry is on pace to grow by 10% by 2027.
On the ground, that had a dramatic impact on bike shops and bike trails. Retailers couldn't get in new bikes, and both bike and bike part shortages remain the norm in Q4 of 2021. Many retailers expect parts shortages to extend well into 2023, with both bike shops and bike riders buying as many high-wear components like chains and cassettes, in order to be well stocked ahead of the next shortage.
The rapid growth has also mean new faces in the woods, including more women, Black Americans, First Peoples, and Latin X riders as well. From racing to casual riding, the diversity of riding styles is now finally being reflected in the types of people enjoying time on the bike.
Mountain Bike Trail Building Races to Catch Up
Of course, with more riders in the woods, it's has led to crowded trailheads and trails. To meet the surge in demand, trail association and property managers are racing to build new trails. In addition to permitting and environmental studies, today's mountain bike trail building companies add experience in trail design that improves trail sustainability, reduces erosion, and offers a mix of natural and manmade features.
The balance also extends to creating trails that will delight all kinds of riders. The types of trails that might appeal to more advanced riders may be too difficult or dangerous for beginner riders. Companies like Flowtrack MTB and members of the Professional Trailbuilders Association are being contracted at record-pace to build trails all over the country. It isn't easy work, and it's not cheap, either. In some locations, trails can cost as much as $70,000 per mile, though many come in much less. Still, it's a big investment, but one that's necessary to help supply new riding options for a growing community of mountain bikers.
Mountain Bike Trail Building Tools from up.bike
To meet that demand, we've expanded our selection of trail building tools to offer the right implement for any application. Still, our heavy-duty trail tools are just a part of an arsenal that may include bulldozers, backhoes, and heavy industrial excavation equipment these days. While more natural trails certainly exists and are a popular choice for trail designers in some regions, the horsepower for machine-built trails has certainly gotten much more powerful over the past couple of years.
We're committed to supporting our growing sport. Learn more about our Shred and Share program and let us know how we can help your community create more great trails.