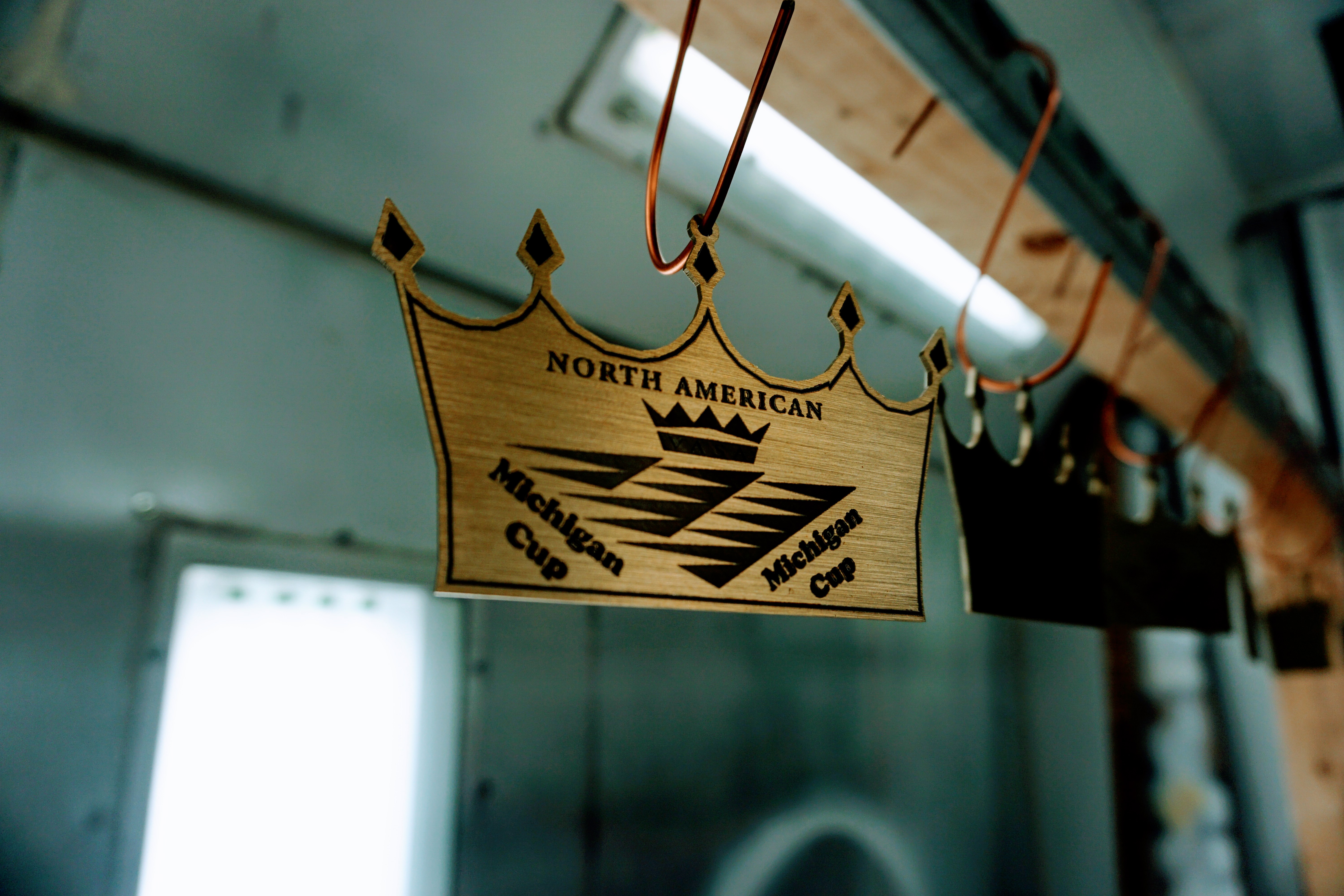 If you're a regular reader, you've probably picked up that we're pretty proud of our hometown. It's a mecca for mountain biking, a world-famous place to ride the road, and home to one of the biggest one-day races in the United States, the Bell's Iceman Cometh Challenge. But believe it or not, it's winter that's the most action-packed.
When the snow flies, we have some incredible trails to fat bike, ski, and snowshoe. From the Vasa to Hickory Hills, the Leelanau Trail, and a lot more, one of the toughest things to do is decide what equipment to bring on any given day! Unless you've got a lot of free time, winter sports lovers are always hard-pressed to fit in all the stuff they want to do on days with great snow cover and temperatures.
That's never more true than at the North American Vasa. Now celebrating its 44th year, the Vasa has grown from a cross-country ski race to include a killer fat bike showdown and a new snowshoe race, too.
Saturday is all about freestyle and fat bikes. The skiers have a few options, including a massive 50km that starts just after the crack of dawn. There's also a 26km and 12 option for those who want to get back to the beer sooner. Those are also the most popular options for some crazy athletes. The SkiFatalon is perfect for the winter athlete who just can't choose, combining times from the 26km ski race in the morning and that rider's 35km time in the fat bike race that starts later.
There are plenty of folks who are back in action on Sunday for the Classic events. Those skiers will share the celebration tent with a new crew of snowshoers. This year, event organizers added the 8km Vasasaurus Stomp. It's a really neat addition to the Vasa that incorporates yet another winter sports community and makes it a real festival of races.
This year, we were asked to design and craft a unique medal for the North American Vasa, and we're pretty proud of what we cooked up. Inspired by the legend of "King Vasa", we whipped up some crowns for podium finishes across the weekend. We've had a blast making bespoke medals for events over the past few years, and we really like getting a new challenge. If we can get something together for your race, let us know!
We're going BIG this weekend. Dan is doing his first-ever 50km, while Mike is doing the 26km so he has time to wrangle kids. We've also got Travis taking on the 35km fat bike race, and he'll be hurrying back to grab a beer before the after-party gets too crazy!
For more on the race, head here. We'll see you in the tracks!