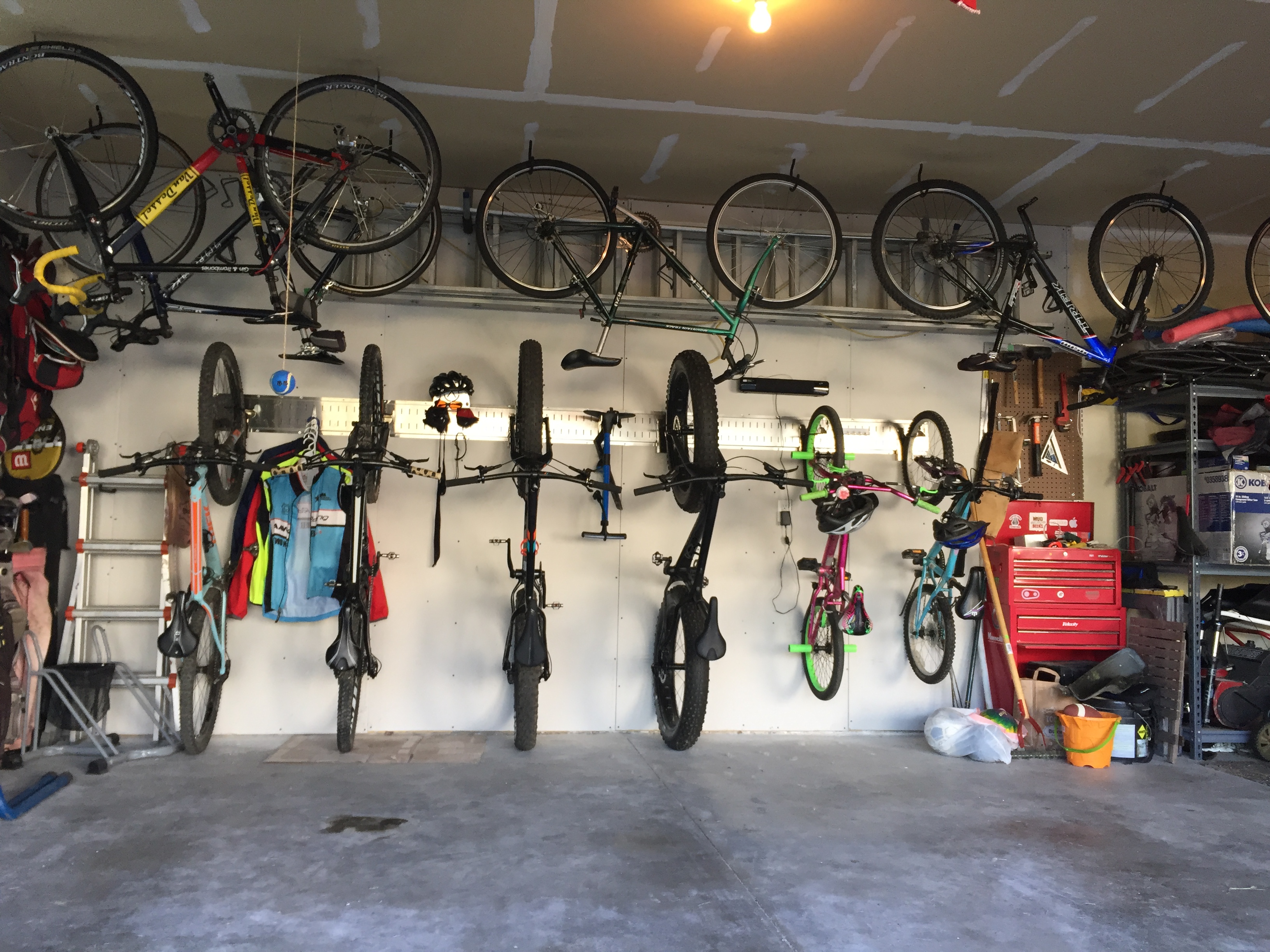 It's spring cleaning season, and that means all our nerdy bike friends have spent the evenings getting their garages back in order. Investing a little time now means more miles later, and we want to reward the folks who are getting prepared with a little something from up.bike.
Now through the end of the month, we're giving away up.bike t-shirts to folks who show off their cleaned up, shined up storage space featuring their own up.bike set-ups. That's one of our favorite things about our system; because every mount an accessory can move anywhere on the Wall Rail, no two garages look exactly alike. Move everything where you want it, when you need it moved. It's adaptable to riding seasons, ski season, and even pretty darn good at making room for your new bike, too.
To entry, simply post a photo of your garage, van, trailer, or storage space featuring up.bike products and use #updotbike on Facebook, Instagram, and Twitter. Take a second to check out everyone's stuff to get more ideas for your own build, and then make sure to watch for our winners' announcement each Tuesday. We'll share the coolest, more creative, and most polished set-ups across our social media outlets, so don't be afraid to give the garage floor a quick sweep; it might just help your chances!
We're really excited to see some of our new products in action, including the new 1 Bike Vertical Cycling Center. Not everyone has room for have a massive, sweeping 6 bike Deluxe Set-Up, but that's no excuse for just tossing your bike against the wall. The Vertical Cycling Center gives you a spot to store everything you need using the same floor footprint as the length of your bike. Helmet, shoes, floor pump, and the trusty Workstation, all in less than three feet. If you can lean it, you can raise it!
First winners will be announced on April 2, so get posting. Got questions? Drop us a line! Make sure to follow us on Facebook, Instagram, and Twitter.