We added a few refinements to our rugged Scout Tool, but we're sure it's the bottle opener that caught your eye, wasn't it?
The Scout Tool was one of the first things we dreamed up, and for a very simple reason: we needed it. Necessity is the mother of all invention, and we didn't exactly reinvent the wheel (we're working on it) we did put together something pretty unique. The Scout Tool is the next step to your more traditional multi-tool. There are dozens of companies churning out Allen key sets, chain breakers and the the like, but we wanted something that added almost no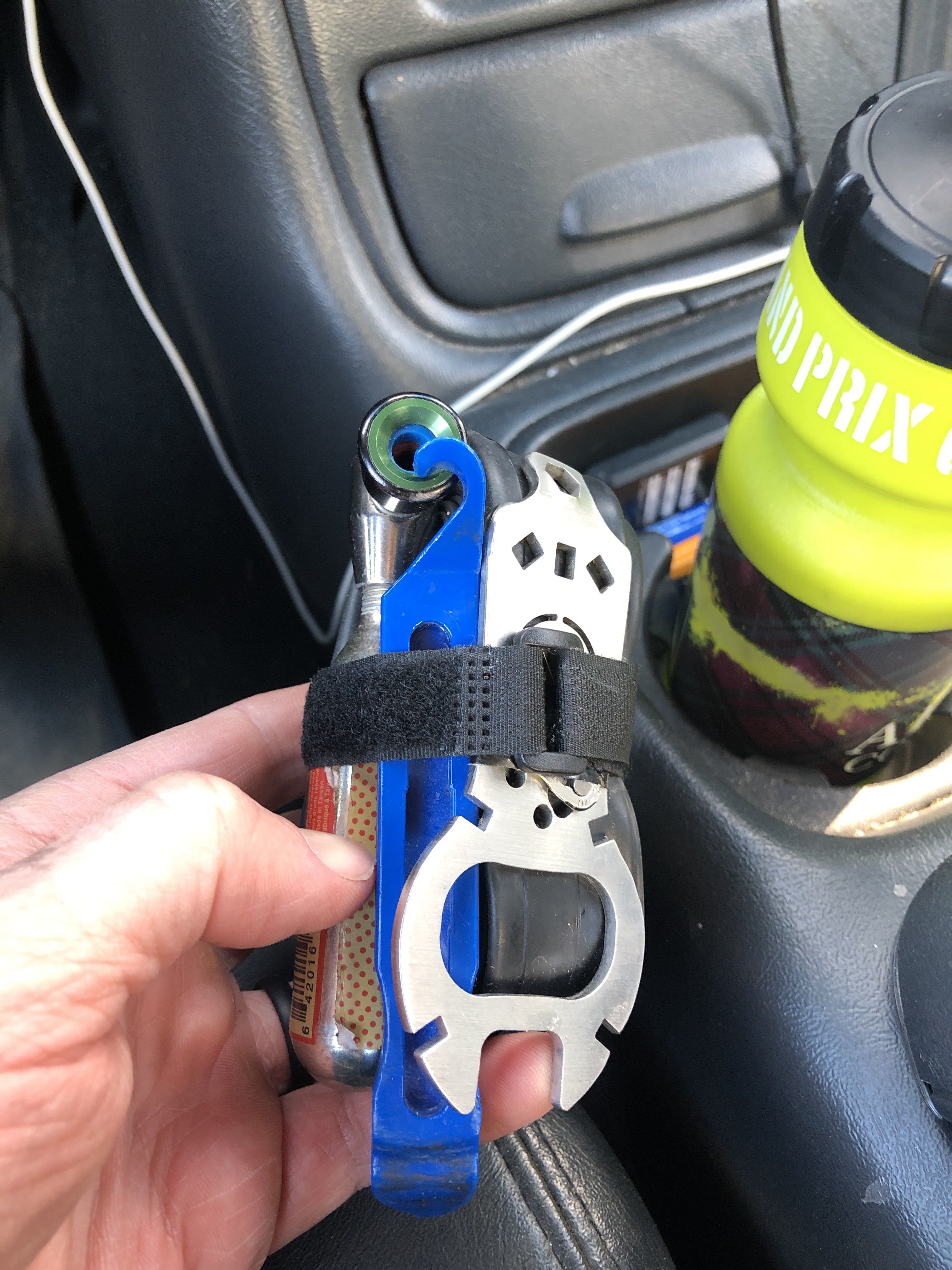 bulk to our pockets or seat bags that could make the difference between walking and riding out of the woods.
The mechanical issues most likely to end your day prematurely aren't really solved by a normal multi-tool. The stuff that really puts a crimp in your style are broken spokes, flat tires, and things that often require rather specific tools to fix. That's why our initial design included a slew of spoke wrench sizes, a valve core tool, a place to store a quick link, and a pedal wrench. The bend of the handle even makes it work rather well as a tire lever! It tackles the stuff your other tool can't, so you aren't left walking.
For our big update, we increased the bottle opener size and added an additional function that we think you will enjoy.
And just in case your forget what everything does, all Scout Tools will now ship with a handy instructional guide to show you (or the buddy you get it for) what everything does. Like that little slit in the side... It is a rotor tool! Got a tweaked our disc that's kissing the caliper after a crash? No problem.
So how will you carry it? One of our favorite things to do is check out how riders pack up to leave for a ride. Saddle bag? Just in the pockets? The additional tools the Scout provides get you a ton of function in a small package, which means you can leave room for an extra snack, bottle, or layer when you roll out. Dan, our head designer, leaves with all his tools in one pocket, and can still bail out a stranded rider in no time. And he's done it, too.
We're cooking up a few more fresh ideas for spring. Make sure you follow us on Instagram, Facebook and Twitter to stay up to speed.