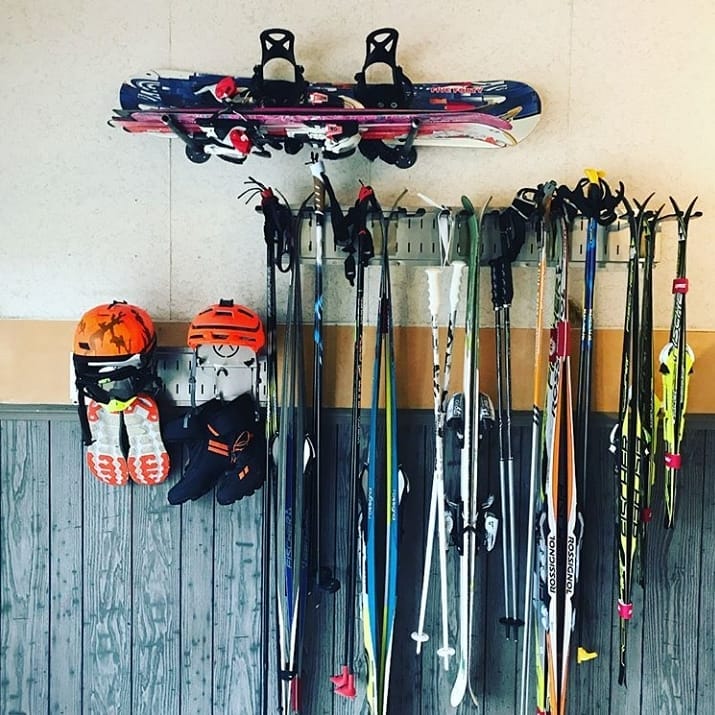 The calendar may have turned to March, but that only has the winter sports enthusiasts even more exciting. There's nothing quite like spring skiing, and we're excited to enjoy a few sunny, warm day in the woods with ample snow still stacked up in our backyard.
This is the first winter we've been able to use the Gondola from start to finish, and ever since the first flakes fell, we've really appreciated having all of our skis and poles well organized and ready to roll. One of the few drawbacks to Nordic and alpine skiing is the time invested to make it happen. First, many of us dedicate an hour or so waxing at least once a week, and sometimes more often than that. Second, you've got to get all your gear organized and loaded in the car. Finally, the drive to the trails and home can add up fast; Traverse City is a small town, and it still takes 20 minutes to get to the main place to ski. Add on the return trip, and skiing can be a time-intensive sport.
Anything that we can do to reduce that turnaround time adds up, and organizing gear between trips can make all the difference. With a nicely organized set-up featuring the Gondola, the Wax Station and other pieces like the Shoe Rack, you can take a few minutes off and a lot of stress away from getting on the road and onto the trails. We're making it easier than ever by putting our ski and pole organizer on sale through the rest of the season. Grab The Gondola and make the most of some great spring ski conditions, and you'll be set for summer storage, too.